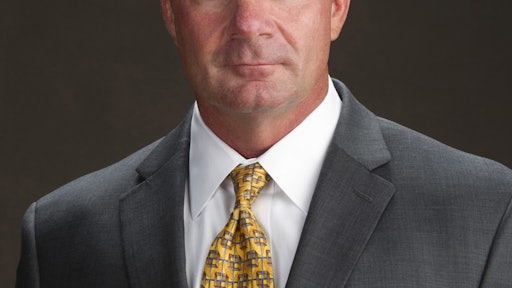 The relationship between buyers and sellers in today's marketplace often remains transactional, focused on the simple movement and exchange of services and goods. Battling a lack of time and resources, mid-market companies run the risk of remaining wedged in this transactional process, which prohibits them from seeing the full potential in creating holistic relationships with their suppliers and adding substantial value to the organization as a whole.
This transition from a traditional transaction-based (more tactical) to a value-oriented supply chain is a necessary step for companies to realize their full market potential. The value-oriented supply chain enhances collaboration, and the ability to acquire the relevant data needed to make faster and more strategic business decisions in today's rapidly evolving and competitive environment. Given proper leadership support, mid-market companies can make that move from a tactical to a value-oriented supply chain in three steps, resulting in a more collaborative supply chain that benefits both partners and customers.
1. Prepare Talent and Supply Chain Teams to Understand their Roles within the Bigger Picture
The key to driving success and movement towards the supply chain value concept begins with seeking executive-level sponsorship. Organizations need a dedicated individual who understands the ins and outs of the business. A supply chain evangelist, i.e., someone who is empowered to work across departments and processes to create buy-in and alignment with corporate supply chain objectives, can play an instrumental role in ensuring a focus on operational excellence.
A supply chain evangelist is responsible for coaching employees, helping departments across the organization prioritize and streamline the supply chain, and ultimately, driving operational change. In addition to implementing strategic alignment, the evangelist provides a more global perspective to all supply chain stakeholders, so that leadership can steer employee focus away from isolated benefits (i.e., What can this do for me and my goals?) toward specific departmental impacts on the larger end-to-end supply chain (i.e., How can the supply chain improve the company as a whole?). The support of focused and dedicated leadership is critical to enabling the supply chain teams to take a holistic approach, better align team players from various departments, and create a culture of accountability so that the supply chain can become a strategic value-creating asset.
2. Implement and Utilize Technology to Deliver Disciplined and Continued Quality Practices
Many supply chains are looking toward technology and automation tools to streamline previously arduous and manual processes. Business-to-business messaging and workflow tools, in particular, can play a vital role in connecting buyers and suppliers. Through these systems, which offer access through a central management console (or portal), internal processes and external supply systems can be consolidated to help communicate and deliver better supply chain visibility. Workflow, in return, is more efficient and cost-effective across the supply chain, allowing for more real-time flow of information, particularly for transactional processes in which orders need to be quickly expedited to avoid disruption.
Another trend is leveraging business intelligence (BI) tools to harness the power of data to gain critical insights. While once considered an expensive and complicated tool that could only be afforded by larger enterprises, BI solutions, especially those offered in the cloud, are now more economical and accessible to mid-market companies that want to leverage data to gather deeper performance insights. BI is becoming a critical tool for enabling real-time decision-making, and increasing speed and agility so that organizations can gain greater visibility across supply chain operations. In addition to easing business users' accessibility to data, BI saves time and energy when producing data and reports in a digestible, useful format that can be shared with respective teams and key decision-makers. Mid-market companies can also utilize BI tools for forecasting, transportation logistics and other initiatives that can enhance business performance and prevent potential issues such as delays or malfunction.
3. Leverage Process Changes for Consistency and Time Management
Process changes, together with the right technology and talent, can deliver greater supply responsiveness and consistency, which adds to a company's long-term value. As an example, utilizing procure-to-pay (P2P) processes offers mid-market companies a level of automation and consistency unavailable with manual processes. When the process is run on a management-by-exception basis, tolerances and criteria are predetermined so invoices enter and flow through the system seamlessly, and companies can avoid wasting time on managing issues.
Additionally, companies can similarly leverage order-to-cash processes in which buyers and sellers are connected through a single management center for activities, including tracking, inventory visibility, availability to promise (AVP), order fulfillment, delivery and payment receipts. The integration of the two (procurement and sales operations) provides better end-to-end supply chain management and flexibility, regardless of any differences in trading partner or customer back-office systems, or means of access.
Supply chains are much more than a conduit—they serve as a strategic asset for a company and are a path to operational excellence. Companies that decide against shifting to a value-oriented supply chain forego the opportunity to increase profits for shareholders and could be left behind by competitors. Understanding the full potential of a value-oriented supply chain enables mid-market leaders to put the right technology, people and processes in place to create a sustainable supply chain that increases operating margin and grows market share.
Brad Huff, executive vice president and general manager for TAKE Supply Chain, Austin, TX, leads the strategy and overall growth of customer, partner and industry relationships through continuous product innovation and value delivery. He leverages more than 20 years of experience in enterprise supply chain solutions to oversee North American operations.
Companies in this article