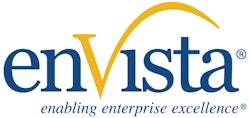 Indianapolis—Feb. 22, 2016—enVista, a global supply chain consulting and IT services firm, announced that Shay Reid joined the supply chain solutions team as a senior director. With nearly 25 years of experience in supply chain and 15 years of experience leading organizations in life sciences, Reid will lead the life sciences division within enVista's supply chain solutions practice. In his role, Reid will be responsible for increasing clients' profits through process optimization using lean and Six Sigma tools.
"I enjoyed working with Shay when he utilized enVista as his consulting company during his time at previous organizations," said Davison Schopmeyer, managing partner of enVista. "enVista is very fortunate to be able to add someone of Shay's vast knowledge and experience in supply chain operations."
Prior to joining enVista, Reid was the interim president and senior vice president of operations at Remedi SeniorCare and the vice president of operations at AmerisourceBergen. He also held positions at, or consulted with, companies such as General Motors, Sunbeam-Oster Household Products, K-Mart and more. His professional accolades include being appointed to the United States Federal Advisory Committee on Supply Chain Competitiveness and serving as a board member of the Prescription Drug Security Alliance.
Reid said, "enVista's solution-oriented and hands-on approach to working with clients made the company my partner of choice while working in previous roles in the life sciences industry. I'm very excited to now be a part of this innovative team of professionals that goes above and beyond to accommodate and respond to clients' supply chain requirements within the life sciences industry."
enVista launched its life sciences division of the supply chain solutions practice in 2015 to help supply chain and engineering professionals design, validate and implement cold chain solutions.
Companies in this article