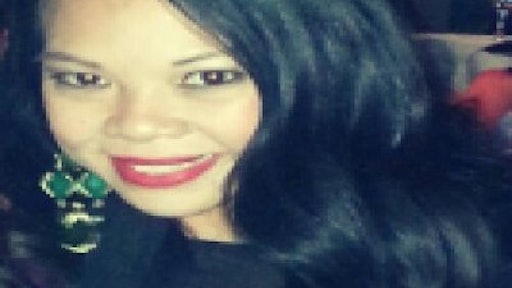 Like any other customer touchpoint, returns are an integral part of the overall consumer journey that logistics providers can help improve. The most successful logistics providers and retailers navigate returns with clear policies streamlined through well-oiled management systems. With these tools in place, handling returns becomes an opportunity to build long-term relationships with customers.
At a basic level, logistics partners need to implement the right returns integrations system that makes handling products and administering refunds easy. It is necessary to determine how inventory is qualified upon induction and do so in a timely manner with warehouse management system integration.
In order to improve return practices, logistics providers must first realize that the process is a team effort, and that they need to work with clients and customers to ensure that design and implementation of a perfect policy is possible. When these groups work well together, returns happen with ease. When they don't, returns can be a nightmare.
How to Help Customers Make Returns
Customers are an active part of the returns cycle, which can be challenging as retailers cannot directly control how they approach returns. However, there are a number of steps that a logistics provider can take to facilitate the process.
1. Provide Clear Instructions
Issues with returns occur when packages lack obvious instructions. If a shopper does not know how to prepare a return or where to send it, confusion bleeds into the induction process. Logistics partners should provide consumers with easy-to-access original order information and package return slips.
Other documentation in the box should be kept to a minimum, as superfluous information only complicates returns. As a safe standard—the more adequately prepared the return documents are, the more efficient the return.
In addition to documentation, logistics partners can remind retailers to communicate their return policies to shoppers often. A return policy should be easily found online and reiterated before a shopper places an order. Retailers with unclear return policies risk losing sales and customer loyalty.
2. Improve the Customer Experience
Shoppers want to work with brands they like, and creating a positive customer experience encourages customers to handle returns with greater urgency and care. Improving the customer experience is something retailers should be doing already and its positive influence on returns is just an added bonus.
3. Prepare for Missing Information
It's inevitable that returns arrive with missing information or parts. Logistics providers should prepare for this and develop systems to communicate with shoppers when more information is needed. Again, the majority of missing information can be avoided by providing detailed instructions and having a clear return policy in place.
How to Handle Damaged Returns
Although shoppers return products for a wide range of reasons (wrong size, unwanted product, damage, etc.), logistics providers can make returns less complicated for retailers with company guidelines, communication strategies and expectations.
In particular, logistics providers should help their clients learn how to process damaged goods, which can be tricky inventory to manage. Many brands shy away from processing damaged returns because—having lacked proper execution for so long—fixing them now can be an ugly part of supply chain management and seems too overwhelming a challenge to take on. For some, there are financial accounting issues that making writing inventory off the books too complicated.
Others lack a general return strategy that leads to inconsistencies and missed opportunities for sales. This can easily happen in industries like cosmetics, in which a damaged package may not mean a damaged product. While retailers cannot consider this good inventory—due to its non-pristine condition—it's far from scrap inventory either. There are avenues to move this product (perhaps at a discounted clearance price or at a flash sale), but many brands cannot enter this kind of situation because they have too traditional an approach to selling. Many believe that a damaged good cannot be sold again, even though this is not true.
To avoid this predicament, logistics providers can work with retailers to devise a trusted returned inventory policy from the start. With tricky inventory, logistics providers must offer clear internal direction on how to proceed. Not only does this allow sales departments to find alternative markets, but it also saves money by freeing up valuable storage space by moving inventory. Going back to a product more than once wastes time and resources.
How to Improve Refunding
While a logistics team inducts returns, refunds largely happen on the retailer side. Some brands have robust financial systems that can rapidly chug through returns and issue credit automatically. There are others that rely on much slower manual refund processes. Regardless of the structure, executing returns is necessary on the client side and logistics providers need to assist where possible.
After assessing a retailer's ability to provide refunds, logistics partners should establish realistic expectations on how quickly inventory moves upon return. Brands with evolved financial systems can anticipate faster, more effective returns operations. Those with more archaic practices should expect slower movement and logistics teams should begin conversations about making improvements. As the crucial part of return management, logistics partners must work with their clients to manage expectations.
Logistics providers can also help retailers better communicate throughout the returns and refunds processes. Returns are a key extension of a brand's reputation, which is why it's important for retailers to be transparent with customers about order status. Just as when shipping an order, retailers can use a variety of digital channels to consistently interact with shoppers.
Too lenient of return policies can be taken advantage of, but too strict of policies can dissuade online sales as consumers fear committing to a product they can't see in person. Retailers need a return policy that builds relationships with shoppers and also has bottom lines in mind.
To find the right policy, logistics providers have to work at all levels of the returns program, and establish clear communication, standards and expectations with their partners. From clients to customers, improving returns starts with getting over the fears that returns inspire. Returns do not have to be intimidating. With the right programs and policy in place, they can actually be a chance to earn consumers' trust and find alternative sales routes.