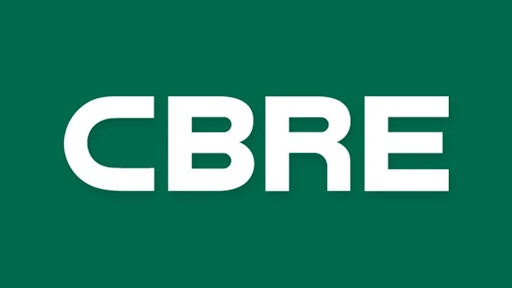 Los Angeles—Feb. 15, 2016—CBRE Group, Inc. announced that it hired Monique Moyer, currently the executive director of the Port of San Francisco, to serve as senior managing director in the company's Global Workplace Solutions business, which provides enterprise facilities management, project management, and transaction solutions for global corporations and other large occupiers of commercial real estate. In her new role, Moyer, who has extensive real estate, economic development and finance experience, will oversee a number of important client relationships in the San Francisco/Bay Area.

Moyer joins CBRE at a time when the company's Global Workplace Solutions' expertise around the world is expanding. In September 2015, CBRE acquired Johnson Controls, Inc.'s Global Workplace Solutions business. Moyer's extensive real estate, economic development and port experience adds expertise that is strategically aligned with the needs of the firm's blue-chip roster of large occupier clients in the Americas. In her new role, Moyer will oversee the delivery of integrated real estate solutions to these clients.

"The growth of our Global Workplace Solutions' business in San Francisco and throughout the West created both a need and an opportunity to bring a dynamic leader like Monique into our organization," said Darcy Mackay, western division president, Global Workplace Solutions. "Monique is one of the most respected leaders in San Francisco—a reputation well-earned throughout her 20 successful years leading a variety of departments for the city of San Francisco."

As executive director of the San Francisco Port for the last 12 years, Moyer built an impressive resume of successes that included: increasing revenue and reducing operating expenses, generating 10 years of port profitability; upgrading port facilities by investing $250 million in infrastructure; and directing the leasing and management of all leased port property, which represents more than 500 tenants.

Prior to her role as executive director for the port, Moyer served as the director of public finance for the city for seven years. In this role, she managed a $2.2 billion municipal debt portfolio, saving $270 million in financing costs. She also headed the mayor's Office of Economic Development, leading negotiations on several major projects.

"It has been a great honor to serve the people of San Francisco, and to bring a business perspective to effect socioeconomic change to the city's built environment and quality of life," said Moyer. "Joining a firm of CBRE's caliber affords me a unique opportunity to leverage my skills and perspective to advance real estate objectives for the Bay Area's leading companies."
Companies in this article