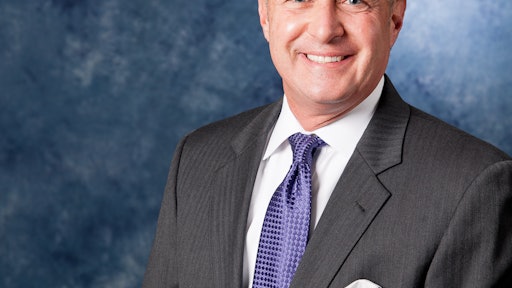 Marengo, IL—Feb. 3, 2016—James J. Radous, III, appointed president of UniCarriers Americas (UCA) on Jan. 22, 2016, was also appointed as a UniCarriers corporate officer of global UniCarriers Corporation in Tokyo, Japan. During his first week of office, Radous appointed Tom Prusinski as senior vice president and CFO, and Eric Victor as senior vice president of strategic management and business operations.
In addition to his current responsibilities as CFO, Prusinski will oversee UCA's retail operations, and merger and acquisition activities.
Prusinski brings more than 25 years of experience to UniCarriers, having previously served as the global controller for SPX Hydraulic Technologies, corporate finance director at SIRVA, a Clayton, Dubilier & Rice Portfolio Company, controller at Textron Fastening Systems, finance and treasury director at Monsanto, corporate finance director at Duplex Products and accounting manager at Babcock & Wilcox. Prusinski earned his master's degree in applied probability and statistics, as well as bachelor's degrees in accounting and finance from Northern Illinois University.
In the new role of senior vice president of strategic management and business operations, Victor is responsible for strategy execution, and aligning operations across all units and functions at the enterprise level. Additionally, Victor has profit and loss responsibilities for UCA's Brazil operations, UniCarriers South America (UCSA).
Victor brings an array of business experience to the position. Prior to joining UCA, he served as managing principal for Victor Consulting, LLC for 12 years. He also held positions of increasing authority at General Electric, PricewaterhouseCoopers Consulting, Siemens and J.M. Huber. Prior to his business career, Victor served 10 years as a flight officer in the U.S. Navy, as well as held legislative and political aid roles in Texas state government.
He earned his MBA from Georgia Tech University, a master's degree in astronautical engineering from the U.S. Naval Postgraduate School and a bachelor's degree in mathematics from the University of Houston.
Companies in this article