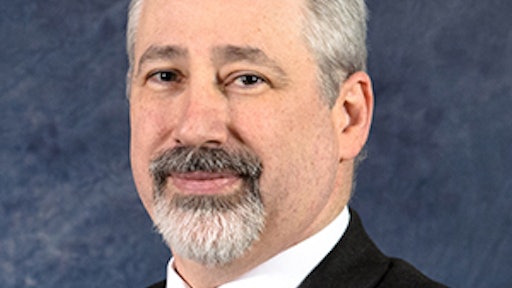 Marengo, Ill.—Feb. 12, 2014—UniCarriers Americas Corporation (UCA) announced Ben Schulte, J.D., as general counsel for the company. Schulte is responsible for all corporate governance and compliance functions, providing legal review in support of all company departments, and supervising outside counsel and corporate risk management.
Schulte brings more than 20 years of experience to the executive team. Prior to joining the company, he held the positions of manager of distribution development at GVW Group, senior attorney at Navistar and general counsel at Mitsubishi Fuso Trucks of America.
"Ben's background and extensive legal experience make him an ideal candidate for managing all of UniCarriers Americas legal matters as we take our journey of growth to becoming a top-tier supplier of material handling equipment," said Anthony Salgado, president of UCA.
Schulte earned his bachelor's degree from Bucknell University, his juris doctorate degree from The Ohio State University Moritz College of Law and his master's degree from Keller Graduate School of Management at DeVry University.
Schulte resides in Plainfield, Ill. with his wife and three children.
Companies in this article