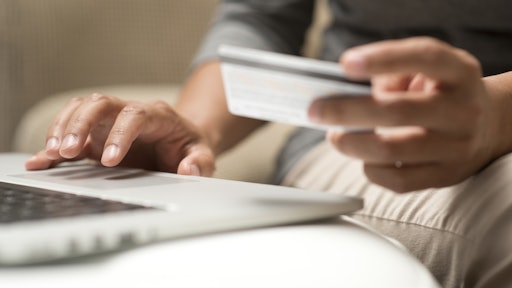 Atlanta—Oct. 8, 2015—e-Commerce continues to accelerate in the automotive aftermarket industry. New research shows that 56 percent of online automotive parts and accessories shoppers are making their purchases online—an 8 percent increase over the previous year. The study also indicates that consumers are combining online and in-store channels for an omnichannel shopping experience. Omnichannel is when shoppers seamlessly shift between mobile, online and in-store resources to research, purchase, pick up and return their items.
The findings are from the annual UPS What's Driving the Automotive Parts Online Shopper study.
"Online automotive parts shopping continues to accelerate. Consumer behavior is shifting," said Brian Littlefield, UPS director of marketing for the automotive industry. "The UPS study revealed how shoppers have become more sophisticated and mobile while staying connected to their local auto parts retailer. Research suggests consumers want a seamless experience from their local auto parts supplier, whether a large chain or local independent, across websites and apps, email and physical store locations."
Online comparison shopping increased 12 percent since 2014, with 95 percent of online automotive aftermarket consumers now comparing products and prices before they buy. A majority, 63 percent, use online coupons and 52 percent are more likely to shop with a retailer if they receive email offers with discounts.
Shifts in purchasing behavior are also reflected in the role of the store. Online shoppers buying auto parts ship to store 55 percent of the time, which is a 14 percent increase from the prior year, as part of a growing trend toward increased convenience and no-cost ship-to-store pricing. An additional 10 percent of consumers, 86 percent, strongly prefer to return items to a store compared to the prior year.
The 2015 study outlines key shopping behavior drivers, accelerators and shifters.
Drivers: Factors that Make Consumers Take Action
Automotive parts and accessories online shoppers do extensive homework before making a purchase. Replacement parts shoppers primarily look for the best price and availability, while upgrade customers are researching product details and reviews. These shoppers are willing to make purchases internationally if they don't find what they're looking for domestically. International purchases were made by 29 percent of online auto parts shoppers, with 41 percent of these consumers saying they needed a specific part or accessory that was not available in the U.S.
The top reasons that consumers shop at one retailer over another are price (52 percent), product availability (45 percent) and selection (37 percent).
Accelerators: New Influences on Purchasing Decisions
Consumers who are shopping for auto parts online are increasingly mobile, researching products, reviews and pricing when and where they want. Consumers reported frequent (often or most of the time) use of mobile phones to compare prices (compared to never, rarely or sometimes), a 27 percent increase from a year ago to 43 percent. This correlates with a 19 percent increase (to 43 percent) of consumers frequently using their mobile phones to look up product reviews and a 22 percent increase (to 41 percent) of frequently using mobile phones to read product details.
Consumer desire for convenience and capabilities also is accelerating. Shoppers are increasingly interested in obtaining greater visibility concerning when and where their items are delivered. Sixty-three percent like to receive email or text delivery alerts with the approximate time of delivery, up from 47 percent in 2014.
Shifters: Changing Dynamics from 2014 to 2015
Online consumers are purchasing more replacement parts (up 7 percent to 66 percent) and fewer upgrade parts (down 2 percent to 54 percent). These consumers also are installing more parts themselves (up 4 percent to 66 percent) and are having fewer parts installed by someone else (down 13 percent to 34 percent) compared to 2014.
Despite the growth of e-commerce, online auto parts and accessories shoppers consider the physical store to be more important than a year ago. Thirty-seven percent (up 6 percent) of online shoppers now prefer to purchase parts and accessories in a physical store. Physical stores are even more important for returns. The percentage of online shoppers who prefer to return items to a store increased by 12 percent to 86 percent in 2015.
"Online auto parts consumers are driven by value and empowered by technology," continued Littlefield. "It's absolutely critical to understand what's driving these customers and how their shopping behavior is shifting to a more seamless experience."
Companies in this article