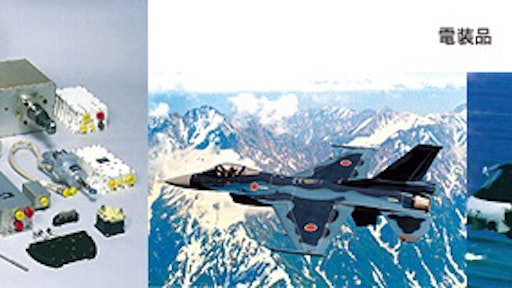 Andover, Mass. and Tokyo, Japan—August 29, 2014—Aras, a provider of enterprise product lifecycle management (PLM) software, announced that Japan-based Sinfonia Technology Co., Ltd., a developer of industrial power supply and motion control equipment for multiple critical industries, selected the Aras solution suite for enterprise PLM. The breadth and flexibility of the Aras Innovator platform can help Sinfonia Technology standardize product development, and introduce and manage a wider portfolio of products as the company pursues a strategy of global growth in industries that increasingly impose new safety regulations on manufacturers, such as semiconductor equipment and transportation.
"Our semiconductor equipment and transportation customers continuously seek innovative products and solutions that drive efficiencies and increase safety. Using Aras, we can free up engineering time and deliver more of the new products that made us the preeminent manufacturer of power supply and motion equipment in the world," said Yoshikado Kitazawa, standardization group leader of electrical products and system works at Sinfonia Technology. "The Microsoft-friendly technology stack behind Aras enables us to make giant leaps forward in new product development cost-efficiently."
Sinfonia Technology plans to combine Aras solutions for end-to-end bill of materials (BOM) management, document management, new product development and introduction (NPDI) and more. The company can leverage Aras to combine all product-related data and documentation for both existing and new products under development. In doing so, they can unify multiple disparate systems and institute enterprise-wide processes that enable all PLM users to adhere to standard, flexible workflows. In addition, engineers worldwide benefit from improved collaboration, gaining the ability to share data within and across teams securely.
"Our flexible modeling engine and Web-based system help companies meet their evolving needs quickly and cost-effectively," said Masahiko Hisatsugu, president of Aras Japan. "With Aras as its enterprise PLM, Sinfonia Technology gained a single enterprise system to safely expand offerings to more customers in more geographies than ever before."
Sinfonia Technology has been an industrial manufacturer for close to 100 years. Most recently, the company expanded operations across Asia with the establishment of its China and Indonesia facilities. Aerospace, transportation, automotive, government and many other industries in a growing number of countries are able to benefit from the new designs and products that Sinfonia Technology drives to market with Aras Innovator. Thanks to advanced part traceability and security, they can rest assured that Sinfonia Technology continues to stand behind the products it brings to more markets than ever.
Companies in this article