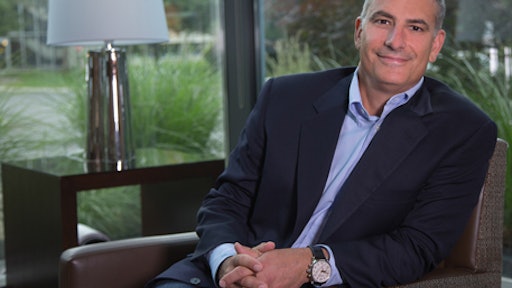 The distinctions between commerce, e-commerce and m-commerce are evaporating, and this process is forcing us to reimagine the verb "to pay."
Today, if you say that you drive to work, no one asks, "Do you drive to work in a car?" The verb "to drive" implies car. However, the verb "to pay" could mean hundreds of different actions. At Best Buy, you wait in line at a traditional cash register. At Apple, you complete checkout via an iPad. At Starbucks, you may swipe a Starbucks card or pay directly from your phone. On most websites, you fill in 10 fields, and work through four to five checkout pages. If an online merchant is merciful, they may let you use PayPal.
In the next 10 years, the verb "to pay" will become more like the verb "to drive." Merchants will offer many payment options, but consumer will pay the way they like every single time, through one gateway, with less and less effort involved. Instead of distinguishing between in-store, online or mobile payment, we'll simply distinguish between merchants who make payments easy and merchants that don't.
So, in a world where everyone will have sophisticated payment technology, what will make you stand out from the pack?
Local Checkout Experiences Everywhere in the World
In the world of payments, there's nothing more disconcerting than going through a checkout experience you can't understand with payment options you would never use. Sadly, that is the checkout experience most international merchants provide—if they sell internationally at all.
According to the MCM Outlook 2014 Survey from Multichannel Merchant, only 27 percent of U.S. e-commerce merchants are set up to sell internationally. The cultural, financial, legal and technological hurdles are too great for most merchants to overcome on their own, so they avoid international sales altogether. Instead, merchants should try to beat their competition to new markets, and offer a checkout experience that features the local languages and payment methods
In China, you need to offer Alibaba's Alipay, which processed $519 billion in payments in 2013. In Brazil, you need Boleto Bancário, a cash-like bank transfer system. Without these local payment methods, you will lose money. As vouchercloud found, 59 percent of consumers will abandon a transaction if their preferred payment method is not in place. In the future, "to pay" means paying the way you want, no matter where you're from.
Tap, That's It
Online checkout cannot make customers feel like they're filing their taxes. Checkout needs to be a one-action process. Have customers fill out billing information, then buy in one click or tap from there on out. If it works well for Amazon, it will work for you. It shouldn't matter whether your customers carry a phone, tablet, Google Glass, Pebble or some other device. The rule should be one click or one tap.
One tap will also replace checkout lines and point-of-sale (POS) systems, which are evolving. They're expensive, require extra staff and frustrate shoppers by creating long lines. When a mobile device can scan (or visually recognize) items and process a payment in one tap, checkout lines don't make sense.
Starbucks gets this. According to PaymentsSource, the coffee chain receives 11 percent of U.S. and Canadian payments via its mobile app. Restaurants are moving in the same direction with tabletop tablets and retailers are not far behind. Ditch the long checkout process and ditch the cash register.
Automate More
From food services like Amazon Prime Pantry and Blue Apron, to style subscriptions like Dollar Shave Club, Bombfell and the iconic Birchbox, companies are becoming easier to buy from than a click or tap. Subscriptions always existed—the difference is that companies now subscribe people to regular purchases of consumer goods, perhaps in emulation of all the software-as-a-service (SaaS) companies.
By doing this, companies commit consumers to larger purchases over an extended period of time, making it easier for the company and customer to control their costs and cash flow. For consumers, it's also a way to save time, eliminate choices and generally de-clutter the mind. When your food and other daily essentials arrive like clockwork, you can focus your time and mental energy on other tasks. One click or one tap per purchase is convenient—one click or tap for months or years of purchases is even better.
You can see a progression from all the online forms we fill out today, to one-tap purchases, to subscriptions that require a commitment and no further effort. Ultimately, the less consumers deal with your payment gateway, the better. If you make cross-border payments, one-tap payments and subscription transactions easier, people will buy more from you.
Just as there are limitless types of cars to drive, there are limitless ways to pay. No matter what you drive, though, you still push a pedal "to drive". The future of the verb "to pay" is to tap once, no matter what payment option you choose.
Ralph Dangelmaier is the CEO of BlueSnap.
Companies in this article