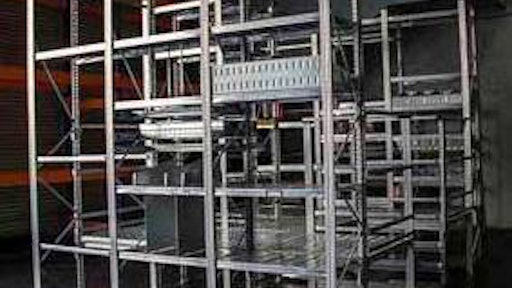 Los Angeles—Oct. 30, 2012—Hannibal Industries Inc. announced that it will become a North American master distributor for Metalsistem, a modular storage and display solutions manufacturer.
"Hannibal Industries is proud to partner with Metalsistem," said Steve Rogers, Vice President of Sales for Hannibal Industries. "The Metalsistem UNIRACK and Super 1-2-3 products complement Hannibal Industries' diverse material handling product line."
Metalsistem's UNIRACK and Super 1-2-3 products are boltless storage and material handling systems which can be applied to a variety of industries, including the archive, automotive and food industries.
The UNIRACK provides optimum load-bearing capacity and features coated with zinc for high durability. This storage system allows two- and three-tier installations specifically aimed to target the boltless and steel shelving markets.
The Metalsistem Super 1-2-3 provides fully adjustable shelving series and maintained stability for rapid and easy assembly in domestic and commercial environments.
Companies in this article