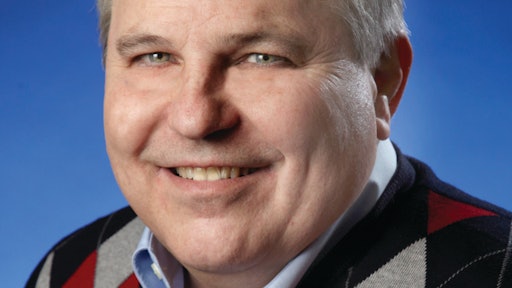 Welcome to the age of outsourced technology field service labor. Today, technology companies find themselves increasingly competing to have the lowest cost supply chain—in hardware and service—and meet competition without sacrificing service quality or end-user experience. Coupled with these business realities, advancements in Web-based commerce engines sparked the integration of new employment strategies including an emerging model of outsourced, independent contractor-skilled labor.
Redefining supply chain labor strategies
Managing field-service engineering and technical labor became more complex throughout the past decade. But with complexity comes new strategies that allow for dramatic cost savings while achieving excellent quality results. Unlike times past, technology field-service companies today employ integrated strategies of direct employees, supplemented by vendor networks and rounded out by independent contractors as a final "fill-in" contingent workforce. This model of in-house staff with layers of outsourced service companies and subcontractors is increasingly difficult to manage and creates significant inefficiencies as companies must trade costs for quality and flexibility.
In the last five years, "portals" or Web-based commerce engines emerged to provide access and service management of this type of technical labor by the hour. The new portal approaches—which include "self-service" with direct, transparent access to technicians or "assisted self-service" with the provision of portal administrative resources—are growing rapidly in number of users and volume of usage for technology field service.
As part of a labor supply chain strategy, a field-service model of independent contingent contractor labor brings a new level of variable and scalable national service coverage. Managed services and maintenance companies have highly variable service workloads. Utilizing independent contractor technicians—who are qualified and optimally located near any given location—ensures that same or next-business-day service level agreements can be met. A field service portals' nationwide network of independent contractors is coupled with Web-based, streamlined management processes. System tools enable a fast, infinitely scalable model for deployment. For example, automated tools for search, matching, assignment, management and payment enable service companies to complete large-scale electronics installs across thousands of nationwide sites in a matter of weeks.
Achieved savings metrics
Industry research shows that the reduced cost structure achievable with independent contractors enables savings of up to 70 percent compared to full-time employees; and 50 percent compared to using local service companies. These savings are driven in part by efficiencies in coverage and an associated reduction or elimination of travel compensation. Technician direct cost is also reduced through the structure of online "reverse auction" bidding that fosters competitive rates. Indirect costs of benefits and span-of-control limitations are removed. Time and money spent on dispatch resources are also inherently reduced through the online automatic processes.
The capability to manage work through field-service portals with direct, unfettered contact and communication to the technicians drastically changed the performance dynamic in the service supply chain. Through technician-contractor skills, certifications and performance histories, contractors who "fit the bill" are easily identified. At the other end of the work sequence, being able to withhold payment until completely satisfied, including submission of all documents and parts, puts the burden of performance on the technician.
Through these processes, the service level agreements (SLAs) that meet customers' requirements have held steady at extremely high levels of quality. These performance standards remain fixed at a 92-to-97 percent level of success for on-time performance and first-time resolution including documents; photos; sign-off sheets; test data runs; and parts/device returns. It's important to recognize that these levels of performance are roughly equal to the levels attained by full-time technical employees and, consequently, signify a definitive change in quality expectations.
In many cases, having a single service model of full-time employment is no longer a viable business option for some companies. With the integration of new staffing models comes a changing employment environment for field service technicians. This shift in employment options has brought about both challenges and opportunities to the technical workforce.
While some technicians struggled with the changing market, other techs enthusiastically embraced the opportunities that are now available to them in this model. Access to a source that provides a continuous flow of jobs allows technicians to spend more time working as opposed to job hunting. Technicians are also able to become part of client-preferred lists resulting in a steady, consistent stream of work. This contract-based workflow engaged both employed and retired technicians who take advantage of the opportunity to supplement their income on a per job basis. Also relevant is the emergence of small, independently-owned, tech companies. These have sprung up as a lucrative response to the steady stream of work available through technology service portals.
Service models on the horizon
As outsourced field service labor becomes more commonplace for American companies with national needs, a new global trend appears to be on the horizon. Field service portals are taking a step further and enabling technology service companies to extend their coverage into global markets. Portals are beginning to facilitate partnerships with international companies that have a network of technicians on the ground. This new contingent field service labor model allows companies to grow their business for global coverage without increasing costs. This rest of world coverage can be run and managed through the same service portals as an extension of North American work, which allows equal levels of quality to be achieved for the same cost.