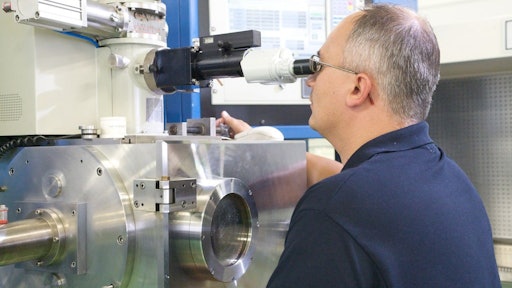 East Granby, Conn.—Sept. 27, 2012—Joining Technologies Inc., which specializes in industrial laser applications, precision fusion processes and welding, expanded its supply chain management services for product manufacturing and assembly to include high-value oversight and coordination at any stage of the production process.
This growth came as a natural extension of Joining Technologies' welding services. Supply chain management initiatives focus on proper coordination of assembly process steps, including material requisition and machining, which in turn guarantee that a weld can be achieved correctly and meet product specifications.
Each supplier is surveyed to determine a cultural match with the customer, taking into account factors such as quality assurance, engineering and shipping and receiving practices. An entire staff of in-house project managers, quality assurance experts, export compliance specialists, defined purchasing agents and engineers ensure smooth internal operations and a truly beneficial match.
Joining Technologies' supply chain management expertise encompasses sourcing, procurement and logistics management, which extends to coordination and collaboration with suppliers, third-party subcontractors and customers. Rigid adherence to manufacturing protocols is an integral part of the company's oversight services. The company ensures that vendors are in compliance with export laws, including International Traffic in Arms Regulations (ITAR) and Export Administration Regulations (EAR), as well as their customer's Tier 1 contractor requirements.