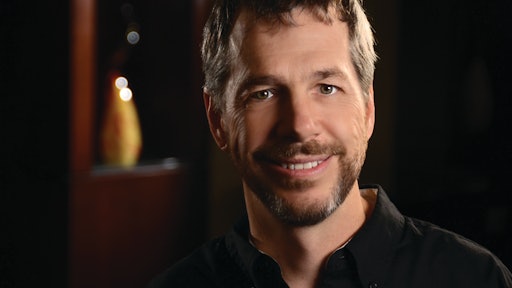 Consumers have more reason now than ever before to be skeptical about the food they eat in restaurants and which they purchase at the local grocery store. Major food recalls on a consistent basis have become part of the norm in the U.S. Most recently, meatball manufacturer Buona Vita Inc. recalled more than 300,000 pounds of various frozen meat and poultry products due to possible listeria monocytogenes contamination, according to the U.S. Department of Agriculture's Food Safety and Inspection Service (FSIS). The U.S. Department of Agriculture also announced in May a recall of August Foods Inc.'s approximate 20,520 pounds of lamb koftis.
With a growing list of recalled perishables not to mention the 24-hour news cycle that shines a light on the impact that recalls have on public safety and health, consumers are more aware of quality issues that can arise at any step in the supply chain—be it in fertilizing the crops and feeding the cows; or while cooking, processing, packaging and distributing goods. And manufacturers and produce companies need to step up to the plate to meet FDA regulations and ensure safe precision in their supply chain.
Recoil from recall
While not all companies are fortunate to survive major recalls with unscathed brand portrayal, those that do find that the associated costs come in waves. First, recall execution produces a series of unexpected expenses to cover the logistics, personnel, overtime and loss of product. However, the true costs cannot be weighed until a company factors in public health and future lost revenue due to damage to the corporate brand. In the most egregious cases, recalls are followed by costly legal proceedings and possibly even congressional subpoenas.
To establish standards that help companies avoid recall events as a result of contamination, the U.S. Food and Drug Administration (FDA) passed the Food Safety Modernization Act (FSMA) in 2011—a vital legislation which establishes the foundation for a 21st century food safety system. Additionally, the FDA published guidelines on food safety hazards to the seafood industry; issued a ruling requiring that the country of origin be visible for all imported food; drafted guidelines for the food supplement industry; and established the Food Safety Preventive Controls Alliance (FSPCA)—an organization that develops training courses and material to prevent contamination of food during production.
With these regulations coming into place, food manufacturers and importers are under pressure to implement the new safety protocols outlined in FSMA by proving they have the ability to quickly identify and respond to issues, enable visibility into production across the globe and provide an audit trail that tracks product and process genealogy throughout the supply chain.
Yet, quality challenges are even more complex with imported food. According to the U.S. Department of Agriculture, in 2011, the United States imported more than $98 billion worth of agricultural products. Amazingly, less than two percent of imported food is inspected, and much of this meat and produce does not yet have the lot number or genealogy data required to support traceability in the case of product recalls. Moving forward, international food companies and manufacturers will be held accountable for not only the safety of ingredients received from their suppliers, but they must also demonstrate the same level of responsiveness, visibility and genealogy as their domestic counterparts.
Initiate the right food safety steps
Some manufacturers are taking these increasingly stringent regulations in stride. However, many still struggle with basic challenges such as data collection and reporting, and only about one-third are able to track supplier quality. Though the ability to meet emerging regulatory requirements may seem like an elusive goal for many manufacturers, there are six vital steps these and other food companies can take to improve control and transparency across their supply chain.
1. Set standards for products and processes—Establish and broadly communicate guidelines that will standardize data such as product codes, units of measure, bills of material, specifications, process parameters and lot numbering to plants and suppliers. This is vital to ensure normalization of data across functions, processes and suppliers. Access to global standards should be controllable, centrally available, easily accessible and easily deployable across production facilities and supply chain partners.
2. Automate the collection of quality-related data—Ensure that test results from existing systems, such as statistical process control (SPC) and Supervisory Control and Data Acquisition (SCADA) systems are captured and electronically recorded as they happen. Accuracy and precision related to the product and process results and events are especially important in the food industry. Relying on operators or waiting until the batch is complete will result in inaccurate data collection or a delay in the implementation of corrective actions.
3. Establish a global quality hub—Build a centralized data repository that contains the standardized data reviewed above, along with test results and other data collected during production and inspections. Define an entity for each measurement and specify the linkages between test results, operators, processes and time stamps. This will enable full traceability—forward and backward—easily meeting FDA regulations. A global quality hub also preserves data integrity, establishes the system of record and sets parameters to support continuous improvement programs.
4. Identify the right Key Performance Indicators (KPIs)—As part of a global quality initiative, establish a score card that includes product quality metrics for ingredients, intermediates and finished product—along with process quality metrics that monitor the performance of various pieces of equipment throughout production. Provide training and open communication for scorecard goals and work with managers and partners to ensure that these metrics are incorporated into departmental objectives and supplier agreements.
5. Provide real-time visibility and enable real-time response—Leading technology and analytic tools enable online access to product quality test results and monitor production equipment performance. This empowers quality engineers, production managers and other decision makers with the ability to respond to uncommon situations before major issues happen.
6. Create a culture of quality—Most companies have an opportunity to improve quality by implementing Six Sigma and lean manufacturing quality programs across the company and the supply chain. In addition to being able to meet the toughest quality standards, these programs should also define governance processes, and foster employee and partner growth and support through training and certification programs.
More informed consumers, continued recalls and emerging legislation are putting manufacturers and importers under additional pressure to meet and beat quality expectations. By setting internal standards, empowering employees and leveraging technology, manufacturers should be better prepared to meet FDA regulations both locally and throughout the supply chain.
Michael Lyle is the Founder, President and Chief Executive Officer of InfinityQS International Inc., Chantilly, Va. His leadership, vision and adherence to a customer-driven development approach ensures that InfinityQS products continue to address the growing, complex needs of the manufacturing industry.