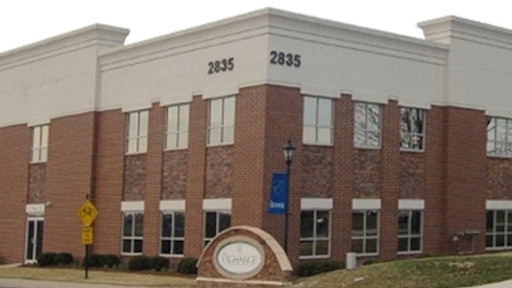 Dayton, Ohio—Feb. 27, 2012—Corbus LLC, a provider of Information Technology (IT), supply chain management and project management services, is moving its corporate headquarters to The Exchange, 2835 Miami Village Dr., Miamisburg. The solutions provider outgrew its previous office in downtown Dayton and chose to relocate to a more strategic site to better serve its customers and employees in the fast growing Dayton and Cincinnati area.
"Corbus's management team has been on an impressive growth path to the point that we required significant expansion space," explained Rajesh K. Soin, Chairman and Chief Executive Officer, Corbus LLC. "With our continued growth initiative, we needed to find space for our needs now and for our future. We have always been and will be a global company with roots in the Miami Valley area. The Miami Valley has been an exceptional home for us offering limitless business opportunities near some of our top clients. Corbus and our employees are a part of this community and we remain committed to being involved in local organizations that better our surroundings."
Corbus has four U.S.-based offices as well as others throughout Europe, Asia and Latin America with plans to open more across the globe.
"We are excited Corbus has chosen a building we represent as its headquarters," said Randy Gunlock, President of RG Properties, Dayton, Ohio. "We have watched this company grow throughout the years from a best kept secret to the global powerhouse that it is today. We believe this move is a tactical decision that can only better both their business and the Dayton community."
The move is expected to be completed by April 30th, 2012.