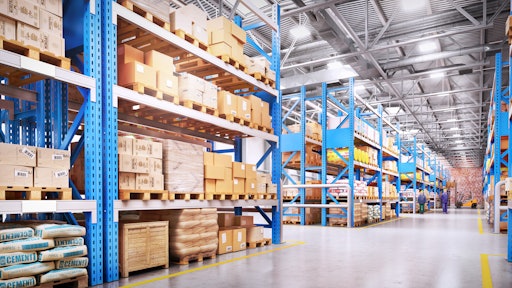 sveta/stock.adobe.com
With e-commerce sales increasing by
more than 30%
from 2019 to 2020 and another
14.5% in 2021
, the pandemic's impact on shopping habits and retail trends has been tremendous. As e-commerce fulfillment has evolved becoming more automated, expedited, and essential to daily lives, consumer demands have also rapidly shifted, resulting in the expectation of instant gratification as soon as an order is placed. However, over the last two years consumers have experienced more out-of-stocks and product unavailability than ever before.
In the earlier part of the pandemic, consumer expectations seemed to ease in acknowledgment of the high demands being served by the e-commerce industry, but those expectations are shifting. For instance, in 2020,
14% of consumers
surveyed expected their holiday gifts to arrive within two days, whereas a year later nearly a quarter of shoppers (23%) surveyed expected their items to arrive within two to three days. Unfortunately for brands, the supply chain constraints have added yet another layer of difficulty when aiming to meet increasing consumer expectations.
With the requirement to offer two-day shipping, it is imperative brands find solutions that help them deliver to customers quickly and accurately. To meet consumer expectations and adapt to supply chain challenges, more brands are starting to adopt a micro-fulfillment strategy to achieve their goals, and satisfy their customers.
What is micro-fulfillment?
Micro-fulfillment refers to the fulfillment of a customer order from a location most proximate to the customer, whether that be from local stores, or regional or national warehouses. This growing trend enables brands to get products to consumers quickly and more efficiently by allowing them to buy online and ship to a nearby store, same-day pick-up in-store when ordering online and ordering in-store to be delivered at home. This method of fulfillment offers flexibility to consumers that traditional national warehouse fulfillment often cannot achieve.
While traditional fulfillment models are still a vital component of e-commerce operations, with the recent challenges and impacts from the pandemic including supply chain sourcing constraints, brands have started to focus on proximity to help combat some of the current disruptions. Dispersing product across smaller sites has been an advantageous way for some brands to shorten delivery times and shipping costs by having product closer to the consumer.
Click here to hear more about what micro-fulfillment is:
Fast and reliable shipping
Micro-fulfillment can help brands offer customers fast, reliable shipping and more purchase avenues. In the traditional fulfillment model, the order is picked, packed, and shipped from a warehouse and often sent by a national carrier to the consumer's home. With many more shipping methods and timing options available when product is available in more locations, consumers are able to tailor their purchasing experience based on when they need the product and how much they are willing to pay for shipping. For example, if the product is big and bulky, a customer could shop in-store to experience the product and then order and organize delivery to their home from the store or other nearby location.
Additionally, micro-fulfillment can be a valuable solution for brands as the price of oil increases, impacting the cost of transportation. As this continues, the cost of shipping will rise for brands and consumers will experience longer shipping times. By having inventory closer to the consumer and a combination of national, regional, and local shipping options, brands will be able to navigate this challenge and provide faster shipping times at lower costs.
Intelligent inventory management is key to efficiency and success
Brands have traditionally focused on managing inventory across a few fulfillment centers strategically located by major transportation hubs in more rural areas across the Northeast, Midwest, and West Coast. With micro-fulfillment centers popping up in more densely populated areas, brands are able to reduce transportation costs and shorten time between shipping and delivery.
Though micro-fulfillment can be a helpful solution, brands cannot open several new sites and expect to lower costs. The key to success with adopting a micro-fulfillment strategy is through intelligent inventory management and demand forecasting. With this, it is vital that brands have a clear understanding of geographical trends and are able to anticipate product demands to ensure the right product mix is available to support efficient fulfillment operations.
Micro-fulfillment vs pop-up fulfillment
While micro-fulfillment can be a helpful strategy for brands, there are also major barriers to executing micro-fulfillment including systems and processes that may not be agile enough to respond to accessing "inventory anywhere". Common practices include keeping safety stock in retail locations, using forecasts to push inventory into certain locations, and using carrier delivery times by zip code to position inventory. While those are all tried and true methods of managing inventory, they override the pull of inventory to the location where an item is most likely to sell.
With e-commerce evolving at a fast pace, many brands will be working to evolve their thinking and create a more agile fulfillment strategy.
If a brand cannot adopt micro-fulfillment, alternatives to micro-fulfillment include pop-up fulfillment. A pop-up is usually a short-term solution that a brand can use for a new product launch to ensure the launch goes smoothly. Another common need for a pop-up is a planned surge in demand from a specific promotion or time of year such as around the holiday season. Micro-fulfillment is typically a more established structure put in place to support consistent and planned demands.
Adapting to the future of e-commerce
As e-commerce trends shift and consumer demands continue to evolve over time, brands will need to have an arsenal of solutions, such as micro-fulfillment, that help them meet challenges and expectations. Micro-fulfillment and other agile fulfillment methods can help brands adapt to challenges while offering flexible shopping experiences, broader and more efficient access to inventory, and fast, reliable shipping. Brands may not be able to predict the potential further disruptions that may come but having a trusted fulfillment strategy can support future trends and aid in combating challenges that lie ahead.