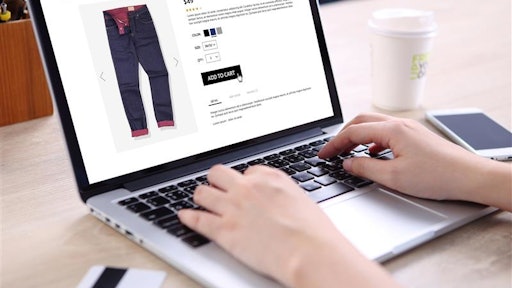 Vividz Foto - Adobe Stock
Anyone who has packed and shipped a gift to a friend has experienced the many pain points of a fulfillment operation -- finding the right item, finding the best-fitting box, wrapping it so that it looks nice and nothing gets damaged in transit, addressing or labeling it properly and deciding which shipper to use. Now imagine doing that thousands of times a day. It can get complex pretty quickly.
Most direct-to-consumer (DTC) brands start out doing their own fulfillment. At first, it's actually fun to see the fruits of your labor go out the door. But, as sales increase, fulfillment can become a monster, eating into all of your time that could be spent on other parts of the business. Labeling boxes and sorting inventory may be essential to the business, but it's not the best use of time.
At this stage you have a choice -- build the infrastructure to house inventory and automate much of the process, or find a third-party logistics (3PL) provider to manage fulfillment operations for you.
Choosing the right 3PL
The larger, more modernized 3PLs have already made the investments in technology, automation and warehouse space to handle large-scale DTC fulfillment for many types of products and brands. Their operations are optimized for accuracy and efficiency in the picking and packing process. They know all the ins and outs of logistics, so they can find the least expensive way to ship any package anywhere. Unless you're a huge online retailer, it would be cost prohibitive to build this infrastructure on your own. If you plan on growing, consider looking for a 3PL committed to investing in helping brands scale.
Tipping points
Why is the ability to scale so important? The Coronavirus disease (COVID-19) pandemic has taught us that fulfillment operations must be able to ramp up quickly in order to respond to demand spikes. Customers don't want to hear about your logistical problems; they will just order from a different brand next time.
For example, let's say your brand gets picked up by a big box retailer. If your 3PL partner doesn't have the technology in place to manage B2B fulfillment or isn't prepared to rapidly expand the fulfillment center space and staff up to fill orders, the brand takes a hit.
How to scale
As e-commerce has evolved, there have never been more tools and resources accessible to brands of all sizes. Unfortunately, there's no one-size-fits-all solution to increasing market share, profitability and efficiency. But, there are certain things you can look for in a fulfillment provider that will enable your brand to scale and help prevent problems down the road.
Automation
The smaller the products, the more you'll benefit from warehouse automation, which increases the accuracy and speed of the picking and packing process. Without it, your 3PL would have to scramble to find temporary help every time there's an uptick in orders. Automation enables 3PLs to speed up or slow down to meet demand.
Paperless tracking
There is nothing like paperwork to slow a process down while you look for that misplaced order or decode that incorrectly typed product number. The fastest, most accurate systems track inventory from warehouse intake to order delivery, with no paper exchanging hands.
Technology integration
Your fulfillment system must integrate with your shopping platform and retail channels, payment systems, order and inventory management systems and returns management system. Other integrations enable international shipping, ease tax compliance, offer alternative payment plans and more.
Real-time visibility
The best warehouse management systems (WMS) give you control and real-time visibility into the order fulfillment process from start to finish. Having a WMS helps to prioritize orders, make faster, more informed decisions and prevent out-of-stocks before they happen.
Flexibility
A fulfillment partner must offer flexibility, both in terms of warehouse space and staffing, to handle fluctuations in sales and accommodate promotions and peak seasonality.
Decreased freight and shipping costs
Fulfillment providers that maintain distribution centers across the country and internationally enable packages to reach customers in a more timely, cost-effective manner. They also leverage the pooled volume of all brands when negotiating carrier rates, pickup times and dimensional factors.
Strategic partnerships
Since 3PLs handle fulfillment for all types of products, they maintain relationships with all types of outside vendors, from payment systems to digital marketing to international shipping solutions. They're an excellent resource for unbiased recommendations on ways to become more efficient as your brand grows.
International capabilities
A 3PL with facilities outside the United States can help brands scale internationally when the time comes. They can help save on import duties and streamline the process with cross-border shipping solutions.
Peak planning
A little forethought goes a long way when it comes to managing new product introductions, promotions and peak season volume. A good 3PL will ask for a detailed plan to set expectations for daily volume and productivity. The more information they have, the better they can stage the product to streamline picking and packing.
Enterprise resource planning (ERP)

When your DTC business reaches a certain size (around 200-500 orders) you'll want to invest in an ERP system to analyze data and drive down costs. This is often the breaking point for fulfillment operations, when many brands start looking for a larger 3PL that is built to scale.
There are many ways to scale order fulfillment that will help insulate your brand from disruptions in the marketplace and fluctuations in demand. Because order fulfillment is one of the biggest cost line items, choosing a 3PL is a huge decision. Choosing the right one from the start will protect you from bigger problems down the road.