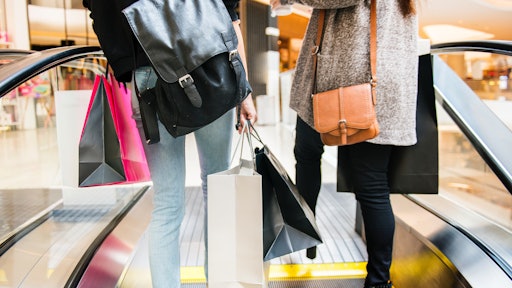 Photo by rawpixel.com from Pexels
A few months ago, ASOS issued a certain notification to their customers. While they increased their returns policy from 28 to 45 days, they also issued a warning to "serial returners" to the extent of deactivating accounts. It was not very surprising to see them issue that notification, after all the industry has been facing unprecedented pressures to preserve margins; what was surprising though, is how long it took them to issue this notification.
But why would these large retailers be worried about the returns, after all one may expect the cost of returns built into the pricing itself. Maybe we can use some numbers to answer this partially. In 2018 alone, cost of returns for UK fashion retailers was c£6.6 billion, which was almost 10 percent of the total UK fashion retail market. What's more concerning is this cost of return is growing by over 15 percent year on year.
While a lot of these returns are down to legitimate reasons like sizing inconsistencies, product-advert mismatches and impulse purchases; a bulk of shoppers also buy with just the sole purpose of returning. A Barclaycard survey released last summer found almost one in ten shoppers bought clothes online to wear once with the sole aim of posting a photo to social media before subsequently returning their purchases. This type of activity, often referred to as HashTag Moment is one of the many factors contributing to the 25-40 percent total returns in the industry.
Working with our clients in the sector, we see 3 main factors contributing to the cost of returns – a cost of refurbishment, which includes cleaning and retagging, loss in revenue due to a miss in fashion peaks and more importantly, the cost of logistics involved. Most of the supply chains are designed for a forward flow of products and are ill suited for managing returns, adding complexity in processes and governance. Then there are larger sustainability issues of carbon footprints and increased landfill adding to the concerns. The situation is worse for pure e-commerce players who not only see the bulk of returns but also have a longer lead time for returns processing. Though previously it was difficult for companies to measure their cost of returns, the new age tools allow such visibility to a much greater accuracy.
So why cannot companies abolish the returns policies all together? Customers today see returns as an important part of the purchasing decision. It is estimated that 87 percent of online shoppers rate a free and easy returns policy as important or very important and a 66 percent of customers are put off buying from a retailer if the returns policy is complicated or unclear. Not only does this make returns a part of the product offering, but also an "order winner" in some aspect.
The need of the hour is to work out mutually beneficial solutions for customers, companies and the suppliers. Customers also need to understand that irresponsible returns behavior could add more costs to the product itself, let alone driving their favorite brands into the ground. Companies will need to identify innovative ways to reward the good customers while pushing costs to the others. The supply chain itself will need to evolve into a more flexible organisation on the back of collaboration, visibility, facilities and data management.
In the meantime, ASOS's statement to its customers serves the dual purpose of rewards and punishment and is a sign of an evolving industry. One thing for sure is this certainly will not be the last such notification while the industry fights back.