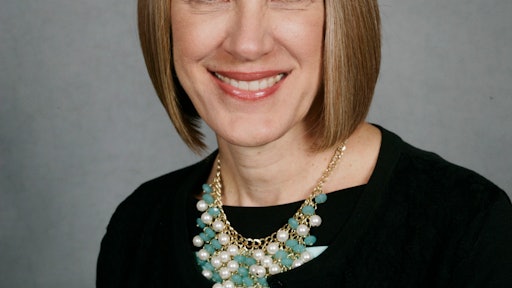 By now, most of us are familiar with the dialogue around millennials in the workplace. We have read the statistics: By 2025, members of today's millennial generation (ages 18-32) will comprise about 75 percent of the workforce — and we feel the pressure. Executives like myself are excited about attracting the next generation into the supply management profession.
There are remarkable changes happening in the field of supply management and I am hopeful that these changes will attract bright new talent into the profession. First, there are new roles emerging in many supply management organizations. These new roles are focused on technology, analytics, digitization, and robotics. Millennials are early adapters of technology. Their skillsets will be in demand as organizations invest in big data teams and new forms of digitization. Another significant change is that supply management roles today require great business partnership and collaboration skills. This generation builds and maintains relationships with international business partners and suppliers with ease. They are not stunted by a difference in time zone and culture. They are a great asset to your globalization efforts. Another significant change is that you are no longer in the "back office"; you are right out there with the leaders running the business and you are part of significant business decisions. According to CAPS Research survey data, a supply management professional can have a personal return on invest (ROI) of about 10 times.
So, what can be done about the potential chasm between high-preforming millennials and the organizations desperate to employee them?
We need to focus on three areas. Many colleges are building out their SCM programs. These programs are attracting a large number of students because of the strong recruiting by corporates. CPOs are telling me that right now the job market is very tight and it is hard to find good supply management hires. I know of several corporations that are building and investing in their teams. We need to seek out the talent that are coming out of these strong programs.
Secondly, we need to understand a young professional's characteristics and skillsets and realize these are the resources we need in the profession as we build toward the future. Finally, an organization should enact programs that cater to high performers. Many companies are developing rotational programs that allow employees to perform a variety of roles and responsibilities in a structured manner. We have heard countless success stories with young professionals who engage with us. One of this year's 30 Under 30 Rising Supply Chain Stars, Meer Parekh, began work with Dover Corporation because they offered such a rotational program. In that program, Parekh dispositioned $3million of obsolete inventory, implemented and automated supplier scorecards, and negotiated an RFQ worth $800,000. These are just a few of his accomplishments.
Most importantly, when you have obtained high-performing talent — nurture it and retain it. Focus on continually giving young professionals challenges to strive for, and support them in their efforts. Focus on mentorship and development. And of course, recognize them. Nominate them for programs such as Institute for Supply Management's (ISM) and Thomas' 30 Under 30 Rising Supply Chain Stars Program. The value that supply management brings to an organization is increasing and companies realize that rising stars are strong contributors to the success and advancement of supply management.