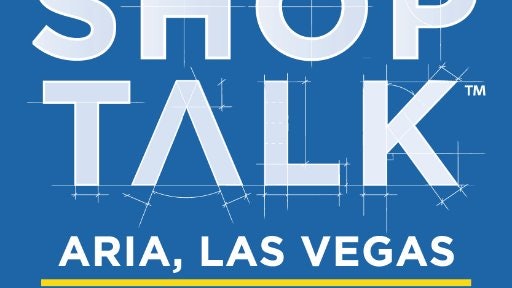 With just over four months to the 2017 event, Shoptalk is thrilled to announce its first 150+ speakers. And it's one of the industry's best speaker lineups, comprised of 50 percent CEOs and 22 percent other C-level executives. About 62 percent of the speakers are from consumer brands and retailers, of which 55 percent are venture-backed startups and 45 percent are established companies. The startups speaking at Shoptalk raised almost $5 billion in funding to disrupt traditional retail and e-commerce.
Why is Shoptalk's speaker lineup so important to the industry? Because it's one of the only to represent the complete dialog necessary to understand how consumers discover, shop and buy in an age of digital transformation. This perspective is no longer optional—it is now critical for growth.
Tracking for more than 5,000 attendees, Shoptalk ticket prices are scheduled to go up on Friday, November 4, 2016, at midnight, so register soon and join the groundbreaking new dialog.
So, who's on the agenda in 2017? An incredible list of speakers, including:
Titans of traditional retail. Shoptalk has a phenomenal lineup that represents the best of physical and digital retail. Keynotes include industry leaders such as the CEOs of Target, HSN, Rebecca Minkoff and many more. You'll also hear from the CEO of General Growth Properties, one of the leading retail real estate developers in the U.S. Additionally, speakers include C-level executives from key retailers such as Staples, Williams-Sonoma, Crate and Barrel, Ulta Beauty, Aritzia, Rite Aid and more.
Leaders of e-commerce. Shoptalk will showcase some of the biggest names in e-commerce. Hear the CEO of eBay discuss his vision for the company and for a conversation with the president of Nordstrom.com. You'll also hear from the head of Amazon Marketplace and the head of

Amazon

Prime Now, two leading initiatives at this e-commerce giant.
Innovative commerce startups. Shoptalk is also excited to present an amazing set of speakers from the venture-backed world, including the CEOs of groundbreaking companies like Houzz, Harry's, Wish, Thrive Market, Dia&Co, NatureBox, Walker and Company Brands, Boxed, Plated, Lyst and many more.
Top consumer brands. Shoptalk presents a fantastic set of consumer-branded manufacturers on the agenda. The CIO of Kimberly-Clark will discuss how this multi-billion dollar consumer packaged goods (CPG) company is using technology to stay competitive, while the heads of e-commerce at brands ranging from Mondelez to Unilever and Tumi will focus on how their brands think about the online opportunity. Senior vice presidents at companies like Adidas and Abercrombie will also join the speaker lineup to talk about how they're driving their businesses forward.
The list is supplemented by dozens of other incredible speakers, including three professors of marketing at Wharton; a number of partners at prolific venture-capital firms like Lightspeed Venture Partners, Bain Capital Ventures and Accel; as well as the CEOs of leading retailers and startups from outside the U.S.
In short, it's a great lineup of commerce speakers. And Shoptalk is still confirming speakers almost daily to assemble a group of more than 250 incredible individuals.
Shoptalk hopes to see you at the Aria in Las Vegas, March 19 through 22, 2017.
The full list of speakers is available here. Click here to get tickets on or before Friday, November 4, 2016, to save.