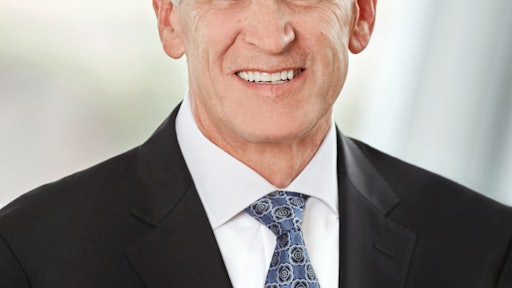 Business intelligence (BI) has come a long way from its management reporting roots. Analytical decision support is embedded within today's supply chain planning, manufacturing and logistics solutions. Users gain insights based on real-time data rather than yesterday's batch roll-ups. They can manage by exception, get automated recommendations and evaluate trade-offs before they enter transactions—whether they're transferring inventory, releasing work orders or arranging shipments.
These recent technical advances in BI are impressive. But their translation into a more intelligent supply chain that sustainably optimizes business performance remains elusive. There are three primary challenges:
Challenge No. 1: Balancing Competing Business Objectives
To optimize long-term performance, organizations must balance multiple business objectives, such as satisfying customers and controlling costs. No company can be the best at everything, but with proper focus, design and management, companies can leverage analytics to reveal when customer and cost objectives complement or conflict with one another. They can then make better supply chain decisions.
For example, many businesses can calculate their perfect order percentage in a BI solution, but few can exploit supply chain analytics to drive their perfect order performance to the next level. That means going beyond on time, shipped complete to the underlying factors that drive customer behavior. What is the customer profile for each business segment? How about his or her preferred product mix, primary delivery channel and degree of engagement? Broader awareness is the first step to improving customer loyalty, brand reputation and forecasting ability, but it requires dramatically more discipline and data.
Assessing and controlling landed costs may seem simple on the surface. However, direct material, production and logistics costs tell only part of the story. Many companies also struggle to allocate overhead and transfer costs in a way that aligns with their strategic objectives. The ultimate goal, though, should not be cost accounting for its own sake, but enabling opportunity cost decisions: where to position inventory in the supply network, how much material to purchase based on consumption or which production runs to outsource.
Challenge No. 2: Sourcing and Curating Contextual Data
Decades of investment in data warehousing are making enterprise data more accessible, timely and consistent. However, a profusion of legacy systems with diverging product masters, organizational schemas and batch integration programs can thwart even sophisticated master data management solutions. When migration is possible, tightly integrated cloud applications offer a better foundation for holistic supply chain BI, as well as reduced time lag as the business's analytical needs evolve.
Challenge No. 3: Visibility to External Data
Tapping new external data sources is the next BI opportunity. Internet of Things (IoT) sensors on devices, materials and assets generate trillions of real-time updates. Social media chatter is voluminous and unstructured, but a single remark can impact demand for a product—or even a whole brand. Shopper data collected from e-commerce systems provides leading indicators of interest, promotional response and competitive threats.
This Big Data is transient, noisy and often peripheral to the business, but it also offers a way to anticipate issues and respond faster, with deeper understanding. Advances in stream processing, data science and the cost of storage are producing BI solutions for smart metrics, Big Data projects and social data mining. But to move beyond marketing applications into the supply chain, organizations need to combine external data insights with supply chain metadata and analytics. End-to-end visibility across external and internal data can help translate the impact of an incident in one part of the business into others, so you can improve service, reduce costs and identify future risks.
The Future's Intelligent Supply Chain Is Sooner than You Think
The BI technology, data and organizational models to achieve an intelligent supply chain already exist. If you aren't already harnessing your data, it's time to start. And if you are already measuring and acting on that data, it's critical for your business to take a more holistic approach to your BI as data velocity and variety continue to accelerate. Better customer service doesn't always come at a lower cost, but the greatest competitive advantage goes to those who can first identify when it does.