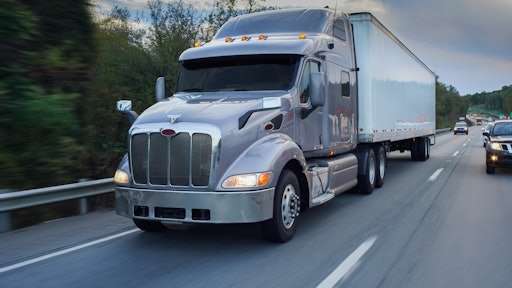 5m3photos AdobeStock_179735764
A survey of more than 250 global shippers and logistics providers from McKinsey reveals that technology investments are set to increase, with numerous companies already piloting advanced use cases.
"As the digital logistics technology race gathers pace, foundational technology is becoming the absolute minimum needed to remain competitive. Those providers and shippers that go beyond their competitors to integrate leading-edge solutions into their tech stacks could be the ones that pull ahead of the pack," the report says.
Key takeaways:
Cost management, driver management, and productivity improvement were the Top 3 pain points reported in transportation. In warehousing, survey respondents identified labor management, productivity improvement, and performance management as the most pressing issues.
Digital tools are optimizing logistics across planning, execution, and settlement. Leading logistics players are already seeing performance improvements of 10-20% in the short term, and 20-40% within 2-4 years.
By integrating resilience into core business decision making through digital logistics tools, businesses can de-risk their EBITDA by up to 60% and boost company valuations by up to 20%.
87% of shippers reported maintaining or growing their technology investments since 2020, and 93% said they plan to maintain or increase their spending over the next three years.
In transportation, digital freight procurement and asset tracking and data mining are in broad use; while cutting-edge technologies, such as delivery drones and hydrogen vehicles, are at much earlier stages of development.
A cluster of warehousing technologies, including real-time distribution center performance management, AGV-based goods-to-person solutions, and warehouse management systems, are already in (or nearing) broad use.
Digital warehouse twins, dynamic labor management, and gesture and motion tracking have proven themselves in piloting, while fully automated item picking, network digital twins, and smart shelves are demonstrating feasibility.
In planning, technologies in wide use include automated replenishment (and data mining and automated root-cause analysis for performance management. Machine learning–based forecasting and micro-segmentation are now in selective use.
34% of providers now have as many as 8-9 different technology solutions in their transportation tech stacks, and 37% have five or more solutions in warehousing.
Around 68% of shippers and 80% of providers cited cost as the biggest challenge for transportation transformations; for warehousing, a majority of shippers and providers also cited cost.