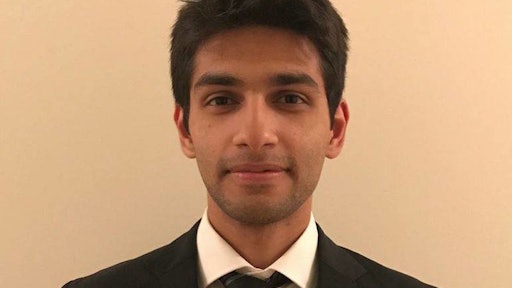 A few short years from now, you might see a truck in your rearview mirror and notice that something important is missing—the driver. But don't be alarmed. Self-driving technology is on the cusp of a breakthrough and promises to blow wide open one of the major difficulties in the trucking industry: the person behind the wheel.
The shift towards driverless trucks will have seismic implications for the logistics industry and offers tremendous cost savings for those that can seize the opportunity.
Self-driving trucks will drastically lower the cost of transporting goods. Today, the average truck is on the road only 40 percent of time because of restrictions placed on the people driving them. Truck drivers are restricted to working, at most, 11 hours a day and 60 hours a week. While this is necessary to safeguard drivers' best interests, this constraint imposes an excessive cost on the transportation industry. Self-driving technology promises to eliminate this constraint by, theoretically, allowing trucks to be on the road 24/7. If it is successful, it will revolutionize fleet management and the supply chain along with it.
The business case for self-driving trucks in unquestionable. It will have broad-ranging implications for the cost and manner of transporting goods, including:
Faster Delivery—Firms will be able to move their products faster as trucks travel longer distances in the same amount of time. There will also be fewer delivery delays as unexpected problems caused by human factors, like illness, are eliminated.
Increased Fuel Efficiency—Trucks can be programmed to operate at the most fuel-efficient speed. Today, the best-performing drivers are 30 percent more fuel efficient than the worst-performing. And given that fuel represents about 33 percent of the cost of operating a long-haul truck, the savings promise to be large.
Reduced Labor Cost—Additional savings will also be realized through lower labor costs. With self-driving technology taking the wheel, firms will save money by employing fewer truckers, which accounts for a third of the per mile cost of operating a truck.
Consolidation of Distribution Centers—Because trucks will be able to travel greater distances, firms will need fewer distribution centers. Each facility will now cater to a broader range of customers and enable firms to reduce their overhead costs.
Self-driving trucks have already begun to demonstrate their potential. Recently, Otto, a San Francisco startup founded by former Google employees, transported 2,000 cases of Budweiser beer down Interstate 25 in Colorado from Fort Collins to Colorado Springs on a truck outfitted with its technology. The truck, however, was not completely driverless. A human driver was stationed inside the vehicle for the first and last mile segments of the journey, as well as to take control in case of an emergency.
According to Eric Berdinis, Otto's product lead, "We're at least a decade away from having trucks with no drivers in them." In the meantime, a hybrid model seems more likely, where human drivers take charge of complex segments of the journey and technology takes charge of everything else.
It's impossible for leaders in the logistics industry to ignore the implications of self-driving trucks. This technology will radically alter the transportation landscape and shift the industry's relationship with tech. Firms that are slow to capitalize on this trend might find their market leadership eroding, while those that are quick on their feet will reap the benefits of an industry ripe for change.
Shaun DSouza is an associate with GEP, a leading provider of procurement services and software to Fortune 500 and Global 2000 enterprises worldwide. He focuses on delivering end-to-end procurement solutions within commercial and professional services and is part of the global consulting team based in Clark, New Jersey. He has worked with clients across the automotive, insurance, real estate and tech sectors. DSouza holds a Bachelor of Science in business, with concentrations in data science and management, from New York University's Stern School of Business.
Companies in this article