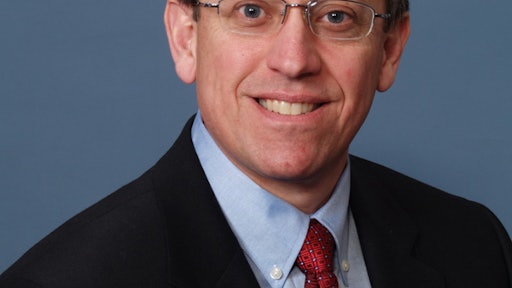 Manufacturing is on the brink of some major changes in how plants and supply chains are run, with the potential of "Industry 4.0" to completely transform the industry. To gain insights into these trends, Zebra recently conducted a global survey of 1,100 manufacturing executives from both operations and information technology (IT). The key findings validated high expectations for new technology, while also clarifying the significant challenges ahead.
Strategies for Growth
Nearly nine out of 10 respondents expect revenue growth over the next five years, and 44 percent expect 5 percent or greater compound annual growth over that timeframe. This positive outlook reflects optimism for both business growth and investment in the coming years.
These same executives cite flexibility to adjust to fluctuating demand, increasing the number of product variants, increasing visibility to operations and decreasing costs as the major drivers behind the growth.
Based on their responses, it seems the key strategies for realizing growth potential are based on producing more products and adapting more quickly to market dynamics, all at lower costs. These are tough challenges and increased visibility is correctly called out as a key to getting it done.
Expectations for the Industrial Internet of Things (IIoT)
Manufacturing executives agreed that the IIoT is critical technology to realizing their future growth. Specifically, they expect improvements in:
Optimizing production.
Improved quality.
Visibility to operations.
Production flexibility.
Connecting production systems.
These expectations for the IIoT closely align with the strategies deemed necessary for growth. But executives remain concerned about several barriers to this growth and the implementation of the IIoT.
The top cited barrier was the complexity of technology. Manufacturers are looking at new edge technologies and sensors, analytics, and the need to leverage these technologies to make better, faster decisions. All of this is set against entrenched technologies that have changed relatively little in recent years.
The status quo of legacy technologies is reflected in the continuing division between the operations technology (OT) and the IT sides of the organization. The OT side is centered on real-time plant controls based on programmable logic controllers (PLCs), and the IT side is based on ERP and related systems. Some of these new technologies will drive OT and IT together as the OT world becomes more connected and visible.
The second major concern highlighted was limited IT resources. Do you know of any IT team that isn't already stretched to the limit trying to support the current suite of applications and technologies while making incremental changes to them? How are these teams to take on the multitude of new, disruptive sensor and cloud-based technologies? These new solutions will require rapid experimentation and innovation to apply to a company's operations. Some may not work out at all.
Not surprisingly, data security also was mentioned as a barrier to adopting IIoT. Creating "digital twins" of physical systems in cyberspace will require large amounts of data communicated to either an on-premise system, or more likely, a cloud-based system, so that data can be captured, analyzed and correlated. The security concerns here are real and are being addressed.
The last major barrier highlighted by executives was budgeting. Innovating with new sensor-based technologies may need to occur in an agile process that is outside the traditional business-as-usual for new technology introduction. Managing innovation through changes in the budget process may be necessary for some companies.
Enterprise Asset Intelligence
Mobile technology, big data, real-time locationing, wearable technologies and RFID were all referenced as the most important edge technologies that will help drive greater visibility through the IIoT and provide a huge opportunity for most manufacturing companies. Devices and solutions are already at the mobile edge of the supply chain—both inside and outside the four walls—and we are increasingly seeing manufacturers deploy Enterprise Asset Intelligence (EAI) solutions. The components of EAI are:
Sensing data at the mobile edge;
Communicating and analyzing that data to develop business insights; and
Taking action based on these insights in real-time.
The aforementioned technologies are allowing manufacturers to leverage "Systems of Reality" that are always on. Systems of Reality are sensor-based and don't necessarily rely on a particular event or employee action (like a barcode scan) to gain visibility. The recently introduced SmartPack Trailer is a good example of this concept for trailer loading and unloading. This solution brings constant visibility to a process that was previously not visible to enterprise systems.
Expectations are high for growth and for the IIoT technologies that will drive that growth. Savvy manufacturers are investing aggressively in innovative IIoT technologies that can help them achieve their goals and solve operational problems in new ways.
Companies in this article