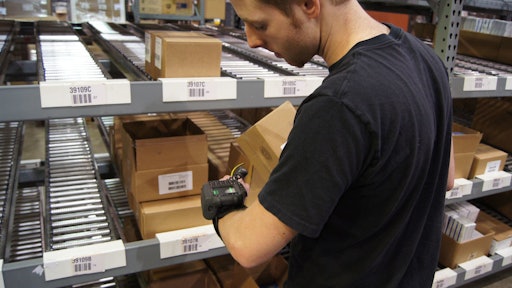 Driven by globalization, intensifying competition and rising customer demand for more options and higher quality products, a connected plant floor has become a necessity. A new Manufacturing Vision Study by Zebra Technologies shows the number of organizations achieving a fully connected factory is expected to rise dramatically over the next five years.
"Manufacturers are entering a new era in which producing high-quality products is paramount to retaining and acquiring customers as well as capturing significant cost savings that impact the bottom line," says Jeff Schmitz, senior vice president and chief marketing officer, Zebra. "The results of Zebra's 2017 Manufacturing Vision Study prove that IIoT has crossed the chasm, and savvy manufacturers are investing aggressively in technologies that will create a smarter, more connected plant floor to achieve greater operational visibility and enhance quality."
Key survey findings include:
Manufacturers will continue to adopt Industry 4.0 and the smart factory. Workers will use a combination of radio frequency identification (RFID), wearables, automated systems and other emerging technologies to monitor the physical processes of the plant and enable companies to make decentralized decisions. By 2022, 64 percent of manufacturers expect to be fully connected compared to just 43 percent today.
One-half of manufacturers plan to adopt wearable technologies by 2022. And 55 percent of current wearable users expect to expand their level of usage in the next five years.
Manual processes are expected to dramatically decline. Today, 62 percent use pen and paper to track vital manufacturing steps; this is expected to drop to one in five by 2022. The use of pen and paper to track work in progress (WIP) is highly inefficient and susceptible to error.
Executives across all regions cited achieving quality assurance as their top priority over the next five years. Forward-looking manufacturers are embracing a quality-minded philosophy to drive growth, throughput and profitability. By 2022, only 34 percent expect to rate this as a top concern, signaling that improvements made by both suppliers and manufacturers will ultimately improve the quality of finished goods.
Manufacturers stated investments in visibility will support growth across their operation. Sixty-three percent cited tracking as a core focus with a blend of technology (i.e. barcode scanning, RFID and real-time location systems (RTLS) expected to be deployed to achieve the desired visibility.
Fifty-one percent of companies are planning to expand the use of voice technology in the next five years. The most dramatic growth for voice technology will be in the largest companies (greater than $1 Billion) with a reported use growing to 55 percent by 2022.
Peerless Insights interview 1,100 North American, Latin American, European and Asia Pacific decision makers who authorize or influence the purchase of relevant manufacturing technologies. The online survey was fielded in the first quarter of 2017 across a wide range of segments, including automotive, high tech, food and beverage, tobacco, and pharmaceuticals.
Companies in this article