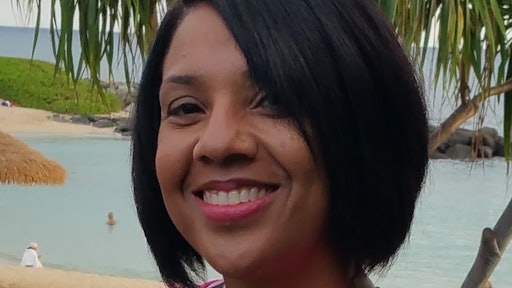 Supply chain professionals have long faced a number of challenges, from price volatility and increased market risk, to shifts in buying behavior. The dawn of the digital economy is exacerbating these same challenges given the speed at which companies conduct business today. It's clearly no surprise that all of these factors can lead to even tighter margins and shrinking profits in a business environment that's never been more competitive. While many professionals responsible for overseeing supply chain operations have begun to implement e-commerce strategies and adopt customer relationship management (CRM) systems to better adapt to these new digital realities, one of the biggest obstacles is understanding how to quickly and dynamically position themselves to respond to market-moving factors.
Supply chain executives know all-too-well that supply chain disruption–take for example weather-related incidents or commodity shortages–can happen at a moment's notice and lead to unexpected challenges. Threats notwithstanding, the industry is also navigating new territory with the advent of the "Amazon Effect" trickling over from business to consumer (B2C) and embedding itself in today's business-to-business (B2B) environment. More companies than ever are requesting self-service options and instant pricing to accommodate these changes in customer buying requests. Given this new era of variables and risks, a modern commerce approach can help supply chain professionals keep their operations protected, insulated and agile to set their businesses up for success.
Modern Commerce Strategies Powering the Supply Chain
To properly execute a modern commerce strategy, supply chain executives must consider implementing dynamic pricing science into everyday operations. Dynamic pricing science is a technology powered by algorithms and context-aware, machine-guided learning that enables companies to make better, more strategic pricing decisions. It pinpoints buying patterns so precise that customers become a so-called "segment of one." It also enables companies to dynamically price at the speed of business, taking into consideration a handful of market-moving factors such as shortages and weather, among many others. The best part: supply chain professionals can implement this model across industries, making it both flexible and adaptable to a variety of situations regardless of the product.
Dynamic Pricing Solves Real Problems
Dynamic pricing science helps ensure profitability against the backdrop of downward pressure from real-time, market-moving factors. Not only can companies price strategically, but it actually provides a viable solution when problems arise. Take a computer that is produced using a battery that's been recalled, which can create major disruptions to a supply chain that relies on this piece of hardware. Dynamic pricing and data science algorithms can notify supply chain professionals of similar batteries that can be integrated instead, and then adjust pricing accordingly to create a seamless transition that saves both time and money.
To stay ahead, supply chain professionals need an approach that provides fair pricing and strategic guidance:
Create the right offers: By treating each buyer as a "segment of one," companies can create the right offer for the right customer at the right time. Personalized, customized offers based on the intelligence gained from algorithmic analyses create more impact in competitive market segments.
Track and analyze: Supply chain executives need systems to assess hundreds and thousands of internal and external data points to create the deepest segmentation, understand customer buying patterns and identify meaningful correlations.
Use data insights to plan your offense: The knowledge obtained by tracking results enables companies to apply more complex strategies to their sales plan and design cross-selling offers for targeted customers. Companies can also grow revenue by exploring similar buying patterns and related product categories that add incremental volumes and product mix.
Ensure speed: Modern commerce moves at breakneck speed, which means supply chain executives need to respond to customers with precision and consistency across all channels. According to Forrester Research, 50 percent of deals are won by the vendor that responds first. Static, outdated prices that were once designed to protect margins today represent lost revenue. Dynamic pricing science delivers what modern commerce requires: speedy, financially sound deals that are consistent across channels.
Supply chain professionals have enough variables to worry about a daily basis, which is why implementing a modern commerce strategy to streamline operations can bring peace of mind and help ensure profitability. It can also create a process that helps accelerate deals, increase win rates and improve customer satisfaction and loyalty. When cementing a business in science-driven commerce, the supply chain industry has a great opportunity to be agile and responsive to market demands in our new digital economy without leaking revenue or sacrificing margin from inconsistent end-of-channel pricing.
Tracy Cannon is a strategic consultant for Automotive and Industrial Manufacturing at PROS Inc.