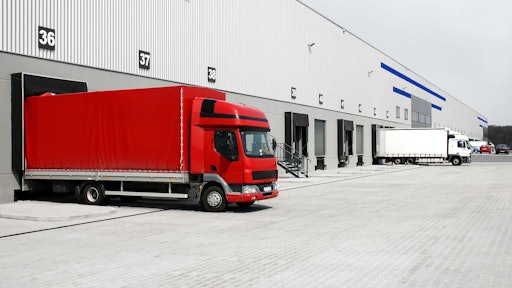 Even if Amazon were to go out of business today, the fast-delivery revolution that the online giant has wrought in the retail space would continue to disrupt the warehousing and distribution eco-system for the companies left behind.
"Our culture has already accepted this idea that shopping is always on, items are available for purchase anywhere, and customers want to be able to pick them up anywhere or have them delivered to them no matter where they are," says David Schwebel, senior director of business development at Swisslog Warehouse & Distribution Solutions. "Omni-retail is turning into omni-purchase."
E-commerce is leading the transformation in retail although online buying accounted for 11.7 percent of total U.S. retail sales in 2016, reaching $394.9 billion. However, industry watchers expect online sales to grab an increasingly larger portion of sales for the foreseeable future.
Thanks to Amazon, consumers increasingly expect not only overnight delivery but also same-day fulfillment. A small but growing segment of retail sales is driving fundamental changes in the way shippers conceive of and use logistics spaces.
Meanwhile, retailers are trying to reconfigure their fulfillment and warehouse space in a market where demand is outstripping supply. CBRE Group reports the cost of commercial leasing has soared and in some major markets, such as Los Angeles and Seattle, up to 95 percent of total warehouse capacity has been leased.
"We're continuing to see industrial demand keeping up every bit with new deliveries especially in those top markets like the Inland Empire, Dallas, eastern Pennsylvania, Chicagoland and New Jersey," says Ben Conwell, Americas practice leader for Cushman & Wakefield's eCommerce and Electronic Fulfillment Specialty Practice Group.
E-Commerce in Charge
Prologis reports that e-commerce leasing accounts for approximately 20 percent of new leasing, up from less than 5 percent five years ago, driven by global e-commerce sales that are forecast to grow by more than 150 percent over the next five years.
Changing consumer behaviors are compounded by the fact that e-commerce-driven retailers are intensive users of logistics real estate; Prologis' research estimates that these users require between 2 1/2 to three times the amount of logistics space of typical distribution activities.
"Even with the advances in technology robotics and efficiency, we need more fulfillment space, more industrial cube to support the online growth," Conwell says.
While a high number of store closings have been announced, there doesn't seem to be corresponding shift in warehouse space entering the market.
"We're not seeing significant numbers of logistics assets that come back on the market, but that will eventually happen," Conwell says.
Currently, retailers closing stores are holding on to logistic assets at least for the near term.
"The retailers closing stores are going to be slow to close logistics buildings because as the store count reduces, it's an opportunity for them to be even more responsive for the remaining stores," Conwell says.
As a company retools to support an e-commerce strategy, real estate costs are actually a small factor in meeting the demands of the market.
"Retailers they know that they have to be in certain population bases, and in the coming years, you're going to see industrial demand continuing to grow even with retail closures," says Matt Powers, executive vice president, Retail and e-Commerce Distribution Real Estate Solutions for Jones Lang LaSalle. "If you have to reach the Dallas population you're going to pay that extra rent and labor costs, because you're not going to go to rural central Texas where you might get a better deal but you're farther from the customer base."
One of the factors driving the appetite for logistics space is the transition of purely online retailers into the brick-and-mortar world, Conwell says. A number of companies, including Amazon, as well as Warby Parker, Bonobos and others have opened brick-and-mortar locations to reach shoppers in new ways.
"They're coming to recognize the top line and bottom line benefit of building a physical presence," Conwell says. "But will it be a one-to-one per square foot absorption of space from retail closings? We don't think so."
Retailers are getting creative in adapting existing space to the new retail environment. For instance, some have adapted mall anchor square footage to support buy online, pick up in store fulfillment, converting dormant retail space into fulfillment operations through picking from store inventory or dedicated warehouse space within the store.
To meet consumer expectations for faster e-commerce delivery, retailers are shifting from million-square foot regional distribution centers to urban fulfillment centers that help speed up last-mile delivery times.
Formerly obsolete properties in high-density markets, such as Long Island City, Brooklyn the Bronx, south of Market in San Francisco and south of Seattle, are coming into play again for last-mile fulfillment centers.
"Nowadays to get close to the consumer you've got to have a broader assortment of inventory in more buildings closer to the customer to be ready when he or she orders an item, whether it's a popular item or is further down the tail," Conwell says.
Retailers that are committed to e-commerce and competing with Amazon are shifting to smaller fulfillment centers in the 300,000- to 500,000-square-foot range that fit on 40-acre sites that are closer to urban population centers, compared to 75-acre sites on the periphery of large cities. These smaller centers are stocked with smaller quantities of high velocity products, closer to the consumer base for faster delivery.
The next evolution, Conwell notes, is a return to cross-dock operation that supports trucking operations within a 300-mile radius to unload, repack and reload pallets to support store replenishment and support urban e-commerce centers or local deliveries.
"Significantly Amazon Logistics is doing more of these as it builds out its captive delivery system," Conwell says.
Urban Zones
The smaller urban fulfillment centers can use real-estate product that was thought to be obsolete because it might have only an 18-foot ceiling height.
In urban markets where these older, smaller buildings are in close proximity to the shopping demographic, "these are being leased like hotcakes because occupiers are willing to settle for maybe only a couple of doors. Maybe they can't park a bunch of trailers on the property, but they're willing to make that tradeoff to have a golden location," Conwell says.
Older buildings closer to city centers may not need to be redeveloped, but can be used as-is with the help of technology.
Robotics, automated guided vehicles and moveable shelving that brings racks to the workers makes picking and fulfillment possible even in low-height areas, according to Schwebel.
"Now you can reclaim that unused real estate that's just sitting there waiting for someone to use it and turn them into urban fulfillment centers," he says.
One way to manage the rising costs of logistics space, as well as uncertainties in the market, is to co-locate or share space that offers flexibility to meet peak demands without paying for excess space the rest of the year.
"As the vacancy rates continue to be low, it's harder for retailers to find short-term leases in order to meet their seasonal spikes," Powers says. "For a lot of retailers, it was preferred to control the entire building, but people are being more flexible around that now."
Peak Planning
Traditional retailers may have planned for a 20 to 30 percent increase in seasonal peak traffic for pallets and cases. But in the e-commerce space, peaks may be 100 percent or more, Schwebel noted, which is too wide of a change to support with long-term real estate leases.
Instead, retailers may opt to co-locate with other companies that have divergent peaks to their demand cycles that may use the same type of material handling equipment. Schwebel cites an example of an electronics company sharing space with a packaged candy company. The electronics company might experience its peak at Black Friday and Cyber Monday events, while the candy company might peak right before Valentine's Day. A third company tied to sports seasons or back-to-school timeframes could dovetail into that space as well.
"You just move the material handling equipment around running after the peak," Schwebel says.
That's leading to the "Uberfication" of material handling equipment and space, as a company can increase its capacity by leasing equipment and space for the short term, and then shrink again after the peak.