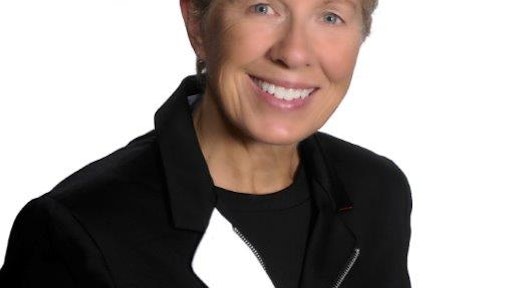 Addressing the challenges facing our global community today requires persistence, creativity and a child-like curiosity. It's no coincidence that these same three traits are critical drivers of business success and innovation for the world's most successful organizations.
In an ideal world, natural resources are readily available, local communities are prioritized, and everyone has access to clean water, food and education. Global supply chains play a leading role bringing this reality to fruition—making the world better off for everyone while simultaneously creating an environment that drives business value and innovation.
While this balance shines through at many organizations across the globe, some companies fail to see the big picture, and instead look at innovation and sustainability as competing forces. The reality is that sustainability and innovation aren't separate goals, but complementary strategies companies must master to create lasting value and impact.
Sustainability and Innovation: Synergy that Makes an Impact
In some cases, sustainability and corporate social responsibility (CSR) requirements are perceived as roadblocks to innovation and creativity. But this mindset couldn't be more wrong. Focusing on sustainability can differentiate products and services, and make a marked difference on a company's balance sheet and brand. A few examples:
The product development parameters that come with a sustainability framework force companies to think outside the box. When you're required to do things differently, you naturally end up with a different end result. Many companies that adopt a sustainable approach to product development end up with more innovative products because they ditch the status quo, enabling creative thinking and manufacturing, and ultimately, better products.
Today's consumers care more about sustainability than ever before, as 55 percent of global online consumers across 60 countries reveal they are willing to pay more for products and services provided by companies that are committed to positive social and environmental impact. If companies want to secure business from socially conscious consumers, sustainability and transparency have to be top priorities.
Employees are arguably the most valuable assets a company has. Those who are passionate about the company's vision and mission act as the best advocates for the business, and are more committed to making a difference. Fifty-one percent of employees don't work for a company that doesn't have strong social and environmental commitments, and 74 percent find their job more fulfilling when they are provided opportunities to make a positive impact at work.
Sustainability should influence every decision a company makes—from the products it develops and the suppliers it partners with to how and where materials are sourced. By making sustainability a critical part of the business instead of an afterthought or checkbox for compliance, companies can drive product innovation and establish a competitive advantage over those that fail to see the big picture.
How to Enable Business Innovation through Sustainability
An effective sustainability program sets measurable, achievable goals that are monitored over time. While this isn't a new concept, many organizations miss the importance of establishing clear objectives and tracking progress. Meaningful goals to strive for can include reducing manufacturing waste, improving energy efficiency or reducing global water use.
3M has been setting sustainability goals since 1990. Today, we are working toward our 2025 goals, which are organized by the primary challenges we are working to overcome. For reference, a few of 3M's 2025 goals include:
Investing to develop more sustainable materials and products to help our customers reach their environmental goals.
Engaging 100 percent of water-stressed/scarce communities where 3M manufactures on community-wide approaches to water management.
Increasing renewable energy to 25 percent of total electricity use.
Helping our customers reduce their greenhouse gases (GHGs) by 250 million tons of carbon dioxide (CO2)-equivalent emissions through use of 3M products.
Providing training to 5 million people globally on worker and patient safety.
As you can see, to truly be successful, goal-setting must be real. It's not enough to say you want to be more sustainable or green—you need real targets, with realistic action plans for reaching them. We are often asked for advice around how companies can go about starting their sustainability journey. While we could talk forever on that topic, there are a few initial recommendations that must be considered:
Identify your corporate values and map them to goals. Company values determine everything—from how much time and resources are invested into initiatives like sustainability, research and development (R&D) and marketing to where materials are sourced and how products are manufactured. Driving real change starts at the top with an executive team that values sustainability. For supply chain teams, identifying how sustainable procurement maps back to the broader business goals and vision is a critical first step to creating a plan that gets companywide buy-in and support.
Ask the question, "What constraints do our sustainability goals bring?" Change is inevitable. Do you have to cut a supplier due to child labor or stop using one type of packaging because of the chemicals it contains? Find out what you need to change within your operations to meet your goals, and make sure you understand what alternatives are out there and the impact it may have on your business.
Brainstorm how you can use these restrictions to bring about innovation. Perhaps you were forced to find a new packaging source and discover the alternative consists of a substance that works better than before, while also resonating more with consumers. Or maybe you move a distribution center to a new location that ends up bringing more jobs and resources to the region, while also cutting your costs. You'd be surprised at how well tight parameters foster creativity and innovation, and create the potential to make the world a better place.
Collaborate and align with your partners and the community. Recognizing the importance of what you do in your own operations, and continuing to set goals and improve accordingly is the first step to advancing sustainability. The next step is ensuring that all parties—organizations, local communities, customers, manufacturers and consumers—actively partner to understand and overcome the challenges faced across the supply chain. The true opportunity for sustainability-driven growth is found in collaboration, deriving purpose from common challenges and developing solutions that meet the needs of multiple stakeholders.
Ultimately, it's important to remember that it's everyone's job to help improve the quality of life for citizens of the world. Businesses stand to gain immensely and, more importantly, play a key role in making this utopia a reality.