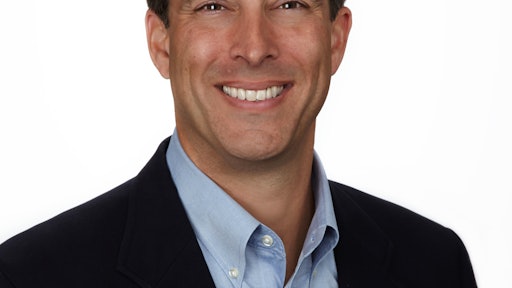 The phrase omnichannel support continues to evolve. Simply offering support through one channel—be it phone, email or live chat—isn't good enough anymore and doesn't meet the needs of your customers. Omnichannel support, when utilized properly, can be a boost to your customer loyalty and the overall long-term satisfaction of your customer relationships. This is especially true in the business-to-business (B2B) world where these relationships are more complex and comprise a larger percentage of company revenue.
Here are three ways omnichannel support helps build customer loyalty and creates happier customers:
1. Offering Omnichannel Support Makes It Easier for Customers to Contact You
We live in a world where we are always connected and support for whatever we need is at our fingertips. Providing omnichannel support to your customers means being there to assist them regardless of how and when they want to communicate with you.
Recently, I was working with a company that offered B2B customer support through live chat only. It had a phone number, but it simply led to an automated message that told you to use live chat instead. It was impossible to speak to a real person to resolve my issue. I felt like my issue wasn't important to the company. Having a customer feel as if you are always at their side is one of the best ways to build loyalty and distinguish yourself from your competition.
2. Different Channels Usually Mean Different Needs
While offering an array of support channels certainly makes customers happier, there is also a tangible benefit to businesses as well. This benefit is related to improving customer loyalty by understanding your customers better through their usage of each channel. For example, if a customer constantly relies on live chat for issues, it tells you he or she is tech-savvy, and likely doesn't want to be called out of the blue with a company survey. An email with a survey would likely be better received by this customer.
Other customers who prefer phone support may like having a sales rep reach out to discuss a new feature instead of an email that may get lost in their inbox. Look at the data that is only available through an omnichannel solution and use it throughout your organization to drive loyalty via targeted communication.
3. Creating an Omnichannel Support System Makes Conversations Smarter
Offering support on multiple channels is great, but really putting the omni into your support solution means utilizing a technology system to connect the channels together in one centralized system. Conversations shouldn't live in silos, and a sophisticated customer support software solution is a key asset to track and organize conversations regardless of on what channels they occur. This technology is a strong driver of customer loyalty because it makes conversations with customers easier and more efficient.
The software enables agents to view all of the past dialog with a customer in one place—whether the conversation started over chat and transferred to a ticket or vice versa—and it makes solving customer issues easier. It's no surprise more companies are turning to omnichannel customer support software to increase their customer loyalty because of how powerful the software solutions are becoming and how seamless the experiences are for customers.
In short, omnichannel support helps boost customer loyalty by making conversations with customers more efficient and easier for all involved. Offering support via multiple channels is a great start for launching an omnichannel solution, but connecting the channels together in a seamless experience and learning about your customers from how they interact with each channel is the key to a successful omnichannel strategy. Customer support software, especially in the B2B industry, is crucial in connecting these channels to break down silos and make sure knowledge is shared for all agents to access. With all of this, you can push the levels of customer loyalty even further to achieve new benefits by learning more about your customers through their usage of the channels and by crafting experiences that are customized to meet their individual needs.
Robert C. Johnson is the CEO of TeamSupport.