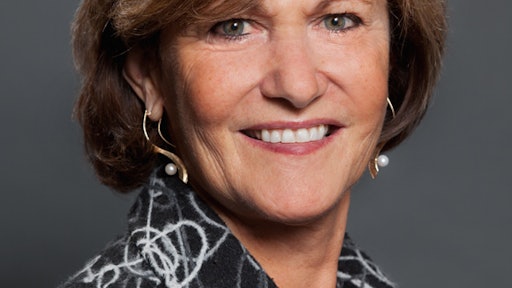 Bad Things Can Happen to Good Stores
Borders Books delivered personal, well-intended customer service. You could walk into any one of its thousands of stores to find a library atmosphere, a comfy chair and buy just about any book. If it wasn't in stock, the company would gladly order it and ship it to you, albeit without a guaranteed delivery date.
At the same time, you could buy that book on Amazon and know you'd have it in two to five days, depending on how much you were willing to spend on delivery. That's because Amazon has complete visibility into inventory at all three of its distribution centers. Chain-wide stock visibility would have given Borders a fighting chance against Amazon as it had not three, but hundreds of warehouses within driving distance of the consumer, also known as stores. Snail mail would have bested Amazon's shipping and been cost competitive.
Technology Lifeline
The right technology is a game-changer that not only provides a single real-time view of all inventory, but also helps retailers stay ahead of the curve in this customer-driven environment. It is key for collecting customer data (including returns) and creating a single view of customers across all channels, which helps shape demand forecasts and enables data sharing for an end-to-end view of the entire value chain.
What's more, the fast pace of changing trends, tastes and emerging channels requires technology that supports iterative development of functional solutions that can be implemented quickly. Continuous improvement must be supported by a quick-to-adapt technology platform.
Over the past few years, consumers embraced new omnichannel scenarios:
Booking an in-store appointment online and buying in store.
Buying online and picking up in store.
Trying item in store and delivering to home.
Checking item stock and shipping costs on mobile device, and paying on mobile e-commerce site.
Ordering online, delivering home and returning to store if needed.
An agile technology platform is critical for keeping up with ever-changing omnichannel dynamics and meeting increasingly complex supply chain demands.
Consumer-Centric Omnichannel Strategy
A consumer-centric omnichannel strategy starts with understanding what consumers want, and being able to adapt as their needs and expectations change. This means knowing what consumers really value at the time of sale (delivery time slots/accurate delivery times vs. same- or next-day delivery)—not what the retailer thinks is valuable.
The best way to understand what customers want is to collect data and feed it throughout the entire supply chain. Collect real click paths: touched items vs. bought items; items in the dressing rooms vs. purchased items; reasons for not purchasing, etc. In-store returns offer a huge opportunity to learn about item irregularities that may make them a candidate for online clearance. Information learned in the store can also help online sales with recommendations like, "Customers tell us this item runs small, so order one size larger." Suggestions that help reduce costly online returns are valuable.
Omnichannel data provides an intimate knowledge of the customer that enables associates to provide an in-store experience that's on par with online shopping. The information, along with an understanding that shoppers visit the store typically for touching and feeling merchandise and instant gratification, is a powerful guide for delivering exceptional service. For example, when the shopper can't find an item in the store, the associate can respond appropriately with, "I can find this for you and get it to you to in time."
Is the shopper willing to travel within a certain distance to pick up the item at a nearby store or is it preferable to have it overnighted from a distribution center? The click-and-collect option is a real profit driver. Technology empowers associates with 360-degree views of inventory and customers to immediately locate merchandise and present options that meet customer needs.
Visibility Key to Mastering Supply Chain Complexity
As retailers look to operationalize omnichannel, they are increasingly looking to empower their supply chain partners with visibility into accurate, dynamic customer demand and inventory information that spans all channels. End-to-end visibility makes supply chains more nimble and responsive to demand, creating a critical advantage in a fiercely competitive and complex industry.
With lead times constantly shortening, and consumers expecting the same level of inventory and service irrespective of the channel, companies must put in place an information technology (IT) infrastructure that enables cross-channel visibility at stock exchange speeds and enable the flow of information across functional boundaries. Information silos must cease to exist so that there is a clear line of sight between product development/sourcing, demand planning, logistics and marketing. Retailers need IT systems that support areas such as real-time predictive analytics, chain-wide stock visibility and an in-store allocation engine.
Visibility, agility and strategy can enable retailers to transition from linear supply chains to networked configurations that support the complex needs of omnichannel fulfillment.
Seamless Shopping Experience, Seamless Fulfillment
Order fulfillment is substantially more complex in the omnichannel world, with consumers expecting a seamless experience across the board. Retailers struggle to provide delivery channel options, flexible timing and low shipping charges with the limitations of legacy systems.
Even in a relatively simple omnichannel scenario, more decisions need to be made about how to fulfill an order. For example, if a customer places an order online to be picked up in the store, should this order be shipped from the distribution center or directly from the vendor to the store? How much more inventory of this item should be ordered?
When an item is returned, should the returned item be kept in store, or shipped back to the warehouse or to the supplier? How should shipping costs on the return be handled? Where should a replacement item be sent from?
In order to meet growing, changing fulfillment requirements, retailers must adopt a single process supported by a fully integrated technology infrastructure that efficiently scales across channels and the supply chain.
I'll close where I began, with Amazon. The online giant's predictive fulfillment (forecasting based on usage and delivery without the need to place an order) is proof of its continued leadership in anticipating and meeting consumer expectations. And, once again, this emerging model points to the need for the right technology to compete in the virulently competitive omnichannel retail industry. If retailers with a proliferation of those warehouses figure out how to meet consumers' need for speed, they can change the game.
Linda Palanza is the chief operating officer at OneView Commerce, as well as a member of the company's Board of Directors. Her 30-year career in software and retail includes direct experience managing sales, marketing, development and professional services for organizations such as NSB, Triversity, Geac and ABT. Palanza oversees the execution of OneView's strategic vision and initiatives across all divisions of the company.
Companies in this article