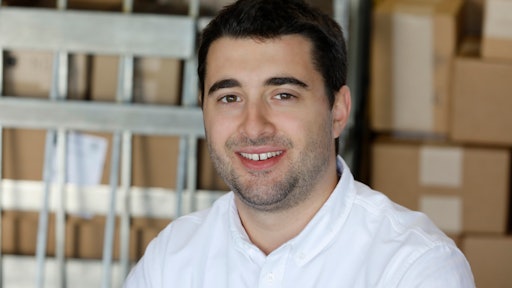 Logistics done right can be a symphony, with the warehouses, trucks and vendors all playing a different part. If they work together to deliver the product on time and undamaged, the customer hears sweet, sweet music. From the factory floor to the customer's door, there is a smooth, timely transfer.
The alternative, however—a product gone missing in action, unknown charges appearing on the receipt, etc.—is halting, screeching, atonal noise. The key to producing the right music is having a well-trained conductor: a smart logistics platform that manages multiple vendors from different areas of the supply chain.
Outsourcing Logistics: It's OK to Ask for Help
Adigital surveyed 2,000 online retailers on the building blocks of e-commerce success. The survey's results demonstrated logistics had the greatest chance of providing a competitive edge for an online retailer. The vast majority of respondents in that survey—92 percent—reported that error-free, on-time shipping is the top way to set a company apart from its competitors.
The traditional method of handling this vital process was to coordinate transportation, customs clearance, distribution and scads of vendors through multiple email chains. And that method is comically inefficient—try searching through 10 different email strands when an angry customer is on the phone demanding answers about delivery. A smart multiline logistics platform offers as few points of contact as possible. That way, miscommunication between and among vendors is reduced, and the retailer has the benefit of accessing the entire supply chain with one look.
And, although logistics must be a priority, it can become a drag on a growing company's efforts. There is additional warehouse space to manage. There would be new employees to hire and train in inventory control.
With a limited budget and talent pool, it makes sense to hand these issues off to your fulfillment partner, which already has the talent and space to meet your growing needs. Your focus needs to stay on product development and sales, but a quality fulfillment partner can juggle the shipping vendors, product deadlines and the many small operational details necessary for seamless shipping.
Outsourcing your fulfillment also lets you make the most of technology. A fulfillment partner stays up to date on the latest tech, equipment and techniques. That means you have the benefit of being on the cutting edge without taking the risk of being sliced.
Traditional Logistics Can't Keep Up
Great logistics management companies are experts at conducting the logistics orchestra. They masterfully deliver cues to the many different vendors and systems required to make the floor-to-door transfer work. Without them, you're just aimlessly waving your arms.
Many retailers attempt to manage their logistics with only one or two management systems, each in its own silo, but this leads to inefficiencies. These inefficiencies can lead to shipping delays on one end of the spectrum or exorbitantly high overhead costs on the other end.
Most damning of all, a limited management system cannot respond to changes in demand. Research from Deloitte indicates 40 percent of executives interviewed cited sudden demand changes as the greatest blow to their supply chain.
A solid logistics management system, on the other hand, can allocate shipping resources to meet zig-zagging demands because the system is transparent. You can see at a glance that every piece of the shipping puzzle fits. Traditional systems do not offer that kind of visibility.
Then there's the sheer amount of data that travels through the supply chain—52 pieces. That volume and variety doesn't fit into a standard supply chain management system. But a cloud-based multiplatform system improves your ability to see shipping information, letting you communicate that information both internally and to a customer.
Finding the Right Conductor
With all this in mind—and the fact that 61.2 percent of retailers find it problematic to integrate retail platforms across all systems—a unified platform is the best method to managing logistics. The most efficient solution is to install a system (or hire a firm with that system already in place) that uses an intelligent shipping platform to harmonize the various disparate links of the supply chain.
If you outsource, find a logistics company that specializes in fulfillment for your particular industry. Not all e-commerce businesses are created equal, and neither are all fulfillment entities. A logistics partner that already knows the ins and outs of your particular industry can offer strategic insight into how to most accurately ship your product on deadline.
This is not a decision you want to leave to the lowest bidder. The industry (and personal) fit with the shipping company can drive a better result. A budget-friendly option that doesn't deliver happy customers is not worth the low price.
That said, there are still common traits that make for a top-notch logistics partner:
1. They Let Technology Reign
A superior logistics partner utilizes the latest technology in order to integrate their system with yours. They offer software support to ensure the marriage of your systems is a happy one.
2. They Multitask
The existing fulfillment shops, freight forwarders, transport companies and customs brokers are too numerous to count. The key for maximizing communication and efficiency is finding a company that performs more than one of those functions. The more tasks you can consolidate into a single vendor, the better.
3. They're Connected
The Internet of Things—the system of everyday machines that use the Internet to communicate—is here. A little more than 26 percent of third-party logistics companies are using machine-to-machine communication and 46.62 percent have plans to leverage that tech in the near future. A company using this method has a built-in efficiency that can give you an edge.
4. They're on the Automation Bandwagon
Automation plays a huge role in logistics efficiency. Robotics and artificial intelligence allow your shipping partners to save money and teach their machinery to make more accurate predictions about handling orders.
5. They Can Track like a Hunter
GPS tracking is not just for finding phones or monitoring wayward teens. A fleet-wide GPS system allows your logistics partner to observe every truck in real time. Vehicles can be deployed in the right places, at the right times, adding another layer of efficiency.
Logistics is the key to successful e-commerce and efficiency is the key to logistics. Only a platform or logistics partner that can conduct the strident sections of a supply chain with transparency can deliver the kind of efficiency needed in the modern market. And with that, you'll be bringing music to their ears.