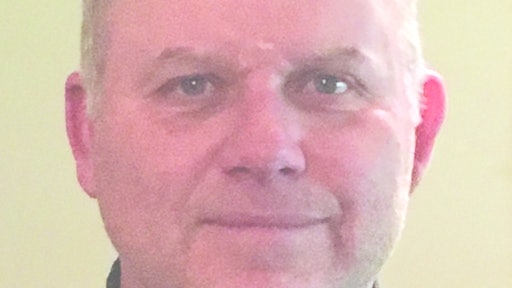 While e-commerce is growing rapidly, the vast majority of retail revenue still comes from stores. And retailers are bracing for the impact on their supply chain from distribution center (DC) to store. For both specialty retailers and national retailers, such as Stein Mart, pool distribution, in its contemporary form, has become more relevant than ever as a store replenishment strategy—and is a critical factor in keeping the store shelves stocked.
The Speed of Parcel at the Cost of Less-than-Truckload
Pool distribution is not new. It's been around since the '80s; however, it looks as different now as today's styles do from the '80s, when it meant using a pool point within a less-than-truckload (LTL) or private transportation network. Fast-forward to the last decade or so, and it's now a unique model in which retailers share a common distribution network of logistics services providers (e.g., Dicom Transportation Group with a national footprint, Freight Systems with regional operations in the Pacific Northwest/West Coast). Enabled by technology, these companies use a common methodology to manage the flow of goods from the retailer's central DCs or suppliers to their receipt in a store's back room. With decreasing margins and the need to move goods quickly to stores, pool delivers the higher speed of parcel at the lower cost of LTL.
The Power of the Network Effect
While pool began with specialty retailers, it is applicable across much of the retail market and in other distribution-oriented industries. It's a great example of the power of the network effect because it leverages numerous retailers and pool operators to substantially lower distribution costs and increase delivery frequency. Delivery density and frequency drive pool's transportation savings and better service. For example, rather than five retailers having five separate LTL or parcel deliveries to a mall on one day, those five retailers share a single delivery in which the five stores get serviced as one stop. Stores can be replenished more often because the volume of goods moving through a dedicated transportation network is higher in that lane (e.g., pool point to mall).
National retailer Stein Mart uses a pool distribution solution from Descartes to replenish its 290 stores across 31 states with designer and name-brand fashion, accessories and home decor. The Descartes solution supports a network of more than 150 pool locations that deliver more than 140 million cartons annually—reaching almost all of the population in North America in a day.
An Abundance of Benefits
The benefits of modern pool distribution extend beyond faster and lower-cost store replenishment for retailers. Some include:
Large transportation savings. Retailers that moved to pool from parcel and private/dedicated fleets realize significant savings by eliminating the costs associated with having their own fleet.
Precision tracking. The tracking of comingled freight is absolute and highly granular with complete visibility for the retailer and pool operator. Retailers send advanced shipment notices (ASN) electronically to the pool operator detailing, at the carton level, exactly what goods to expect at a pool point. All cartons are scanned at each touchpoint from pool receipt to staging, loading and store receipt.
Minimal product losses and claims. Because technology can flag exceptions (e.g., missing carton, wrong carton) at each touchpoint in the process, retailers can reconcile issues as they happen, which helps to ensure minimal product losses and claims—a benefit for both the retailer and the pool operator.
Optimal inventory management. With complete visibility into where goods are (e.g., in transit, received at the store) and an understanding of replenishment lead times because they know how quickly goods are moving through the network, retailers can minimize both overstocking and out-of-stocks.
Ability to meter inventory. Fast moving SKUs, peak season and/or promotional inventory (e.g., Black Friday) and non-merchandise can all be staged at the pool operator for delivery later. Using technology, this trap-and-hold approach gives pool operators tremendous flexibility to cater to retailers' very specific inventory requirements on an as-needed basis. It also helps retailers overcome the constraints of a store's small backroom.
Reduced store labor. While deliveries on a specific day at a specific time is not in the DNA of LTL carriers, the pool operator's ability to provide defined delivery schedules with tighter delivery windows (e.g., 2 hour) and hit predictable levels of on-time performance allows retailers to better manage store labor and payroll.
Given the standardized processes and technologies, and the maturity of the domain expertise that exists in pool today, retailers can quickly take advantage of an infrastructure that already exists to quickly convert some or all of their store replenishment operations to pool. Keep your store associates selling this season—and your pool operators shipping those sought-after items so they arrive at the store quickly, on time and intact.