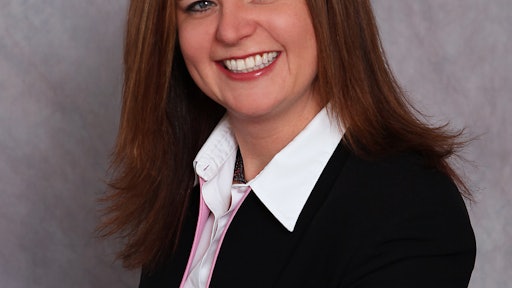 Taking into consideration the full range of consumer expectations retailers face today—from seamless digital experiences to extensive product selection—there is no expectation more crucial than fast, accurate and easy fulfillment. If the retail supply chain functions like a well-oiled machine, consumers don't think twice about how and when they receive their product. But one misstep in this final exchange between customer and retailer can mean lost loyalty forever.
The reality is that supply chain fundamentals are being revolutionized today more than ever before. Retailers and their trading partners are collaborating to rethink the way product moves, is packaged and is presented to shoppers. At this stage of omnichannel development, fulfillment success—the key make-or-break moment in the customer experience—relies heavily on the degree of accuracy in the business processes powering the supply chain systems.
Let's take a closer look at how omnichannel fulfillment is evolving to better suit consumer needs, and how item-level product accuracy in the warehouse, distribution center (DC) and store plays a critical role.
Omnichannel Fulfillment
The rapid increase in e-commerce sales will continue to influence various supply chain decisions over the next few years. A recent United Nations report concluded that the number of online shoppers is expected to reach more than 1.6 billion by 2018, up 50 percent from 2013. Digital devices are also a dominant force in the store, with 45 percent of shoppers interacting with a mobile device in store, according to eMarketer.
In this omnichannel world, the purchase process is fundamentally different than it was just five years ago, so logically, the fulfillment process should be fundamentally different, too. Retailers no longer think only about floor-ready merchandise; they think about e-commerce-ready or "omnichannel-ready merchandise, too. To ensure product quality, industry stakeholders participating in the GS1 US Omni-Channel-Ready Merchandise Workgroup are challenging themselves to change the status quo. The group is developing best-practice guidance for the use of global standards to support improved fulfillment. This type of guidance will enable a more efficient process that keeps pace with consumer demand and expectations of quality.
The group is evaluating how the product is presented, if the packaging maintains the integrity of the product, and whether the presentation is comparable to what consumers see in store or online. Greater industry collaboration like this will help shape a more efficient future for all retail trading partners and lead to a more integrated approach that can deliver quality experiences.
Accuracy in the Warehouse/DC/Store
Standards can also play an important role in delivering on the promise of speed for the consumer, by cutting through the clutter of manual, outdated and proprietary processes that are not interoperable from trading partner to trading partner. To avoid consumer disappointment and lock in brand loyalty, retailers and brands must recognize that issues, such as mispicking and other DC inefficiencies, need to be addressed. According to recent research by Honeywell, the average cost of one picking error is $59 and DCs lose as much as $400,000 every year on this issue.
Many retail companies are finding that automation based on standards can help ensure quality and speed. Standards enable the alignment of trading partner data to power barcode scanning, radio frequency identification (RFID) and robotic systems used during fulfillment to ensure that the product that is picked from inventory is the correct one leaving the DC or warehouse. The use of item-level RFID tagging in manufacturer systems alone delivers an 80 percent improvement in shipping and picking accuracy, and improves receiving time by 90 percent, according to Auburn University's RFID Lab. With the rise of these systems, retail companies ensure that traditional models are not being applied haphazardly to a system that demands a more customized approach.
To remain competitive in today's environment, retail companies need to create the ultimate consumer experience. This can be achieved by working together to eliminate the inefficient fulfillment processes of yesterday that no longer suit today's business world or the demand of the consumer. Omnichannel fulfillment requires a more integrated, standards-based approach across all of the supply chain. It also requires greater collaboration to help secure consumer loyalty and take advantage of all opportunities afforded to them during this exciting new era of retail.