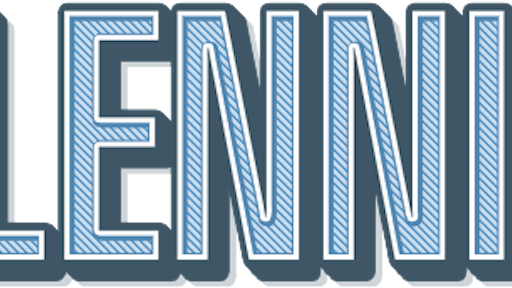 A new survey conducted by research company YouGov and supply chain commerce cloud provider GT Nexus, an Infor Company, confirms a lack of brand loyalty among 18- to 34-year-olds, while uncovering surprising factors that drive brand disloyalty. According to the survey, 67 percent of U.S. millennials admit to having switched one of their favorite brands in the last 12 months. The startling findings, however, are the factors that spur millennials to turn on their favorite brands: product quality, availability issues, working conditions and sustainability.
All of the major disloyalty factors identified fall into the behind-the-scenes domains of operations, logistics and supply chain management. Contrary to popular belief, consumer-facing marketing factors, such as a brand's social media presence, mobile apps or a cool website, don't have a big impact on millennials' brand loyalty.
"It's no surprise to see a high percent of this demographic shifting brand loyalty frequently," said Guy Courtin, vice president of industry and solutions strategy at GT Nexus. "But when we think of millennials, we think of their attention being drawn to cool, edgy and flashy. These survey results paint a different picture. This describes a demographic that's more concerned with what goes on behind the scenes of a brand, how they produce goods or operate, opposed to being drawn to flash and sizzle, such as apps and website."
Product Quality and Availability Are Top Concerns of Millennials
U.S. millennials put a premium on product quality and availability. Respondents cite quality problems (49 percent) and issues with product availability (44 percent) as the two biggest reasons for switching from one of their favorite brands to another.
On product quality, Courtin commented, "A number of recent high-profile product recalls have shown us how quickly quality issues can damage the reputation of a brand. But it's alarming to see how readily millennials turn on their favorite brands if the product isn't on the shelf or available for delivery. This shows that the brand loyalty of millennials lies heavily on the shoulders of the logistics and supply chain departments."
Fair Treatment of Workers and the Environment Matter
U.S. millennials care about how their favorite brands are made. Thirty-two percent of respondents would turn on a brand if it doesn't treat or pay its workers fairly. Twenty-seven percent would switch brands if the product isn't environmentally friendly.
"Millennials are sending a very clear message to their favorite brands here. If you don't respect the workers creating your goods—either inside your organization or in your supply chains—we will turn on you. Same goes for the environment. Manufacturers and retailers should heed this warning, and strive for fair, transparent and environmentally friendly supply chains. The apparel and footwear industry has met some challenges in this area and should be extra vigilant. Because it also happens to be a category in which millennials are most likely to switch their favorite brands, 47 percent according to the survey," Courtin stated.
Social Media, Mobile Apps and Websites Are Not Important
Millennials are often perceived as digital natives. But according to the study, social media presence, mobile apps and cool websites have comparatively little impact on their brand loyalty. The lack of a strong social media presence (9 percent), the lack of a mobile app (7 percent) or the lack of a cool website (7 percent) don't compel millennials to turn on their favorite brands.
"In recent years, manufacturers and retailers have paid a lot of attention to consumer-facing marketing factors like websites, apps and social media to attract, and keep millennials loyal to their brands," added Courtin. "But this research suggests that behind-the-scenes actions that occur in operations, production and supply chain—which directly impact product availability, quality, ethics and the environment—are a lot more important when it comes to influencing the brand loyalty of millennials."
Investing in the Right Places
"Companies are investing significantly in technology, but this begs the question if they're spending in the right places," said Courtin. "Most enterprise systems and supply chain technology investments still come up woefully short when it comes to helping companies orchestrate how they buy, make, ship and deliver their products. It's no longer a matter of just reducing costs. Supply chain excellence ties directly to the health of the brand."