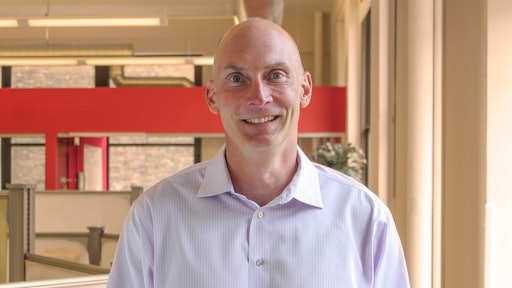 With the rise of chatter around business-to-business (B2B) e-commerce, omnichannel tops the list for buzzwords that many supply chain professionals are tying into strategy discussions, as if they've been doing it for years. Unfortunately, that's not the case for most and this group is still unaware of best practices when it comes to adopting omnichannel technology.
In a recent Forbes.com article, Brian Walker said, "Omnichannel is not just a buzzword: Buyers are demanding it." Additionally, Forrester found that 75 percent of B2B buyers around the world would buy again from a supplier with good B2B omnichannel capabilities. According to a separate survey conducted by Accenture, 66 percent of suppliers are already investing (or planning to invest in the next six months) in omnichannel initiatives. Those that don't adopt this trend will only fall behind competitors.
The first step in a shift towards omnichannel is being able to understand what this strategy is and aims to do. Simply put, omnichannel is an approach and strategy that aims to provide a seamless customer experience across multiple touch points, whether your customers are making purchases in person, or online from a desktop or mobile device. For a successful omnichannel strategy to work, the experience needs to be consistent, yet optimized for each unique constituent across the entire supply chain.
Regardless of what channel buyers use, businesses must be able to seamlessly align inventory management, order delivery and fulfillment to give customers the experience they expect.
Now that you understand the strategy and its end goal, it is important to know how to determine what B2B e-commerce platform can produce the omnichannel solution needed to meet your business' and customers' needs. Here are four benefits to consider when adopting omnichannel technology:
1. Providing Your Buyers with the Mobile Experience They Demand
Giving your buyers the option to buy via mobile is a must-have in today's digital age, with around 42 percent of B2B buyers using a mobile device at some point during their purchasing process (Think With Google). Mobile matters more than ever, as proven by mobile sales rising 53 percent during last year's Cyber Monday (Internet Retailer). Make sure to consider the responsivity not only for the design, but also for the functionality. Many businesses fail to consider the checkout process, approval rules and product search on a mobile device, giving businesses with a true omnichannel strategy a huge opportunity to get ahead. A buyers' purchasing experience should not be limited simply because they are ordering from a different device.
2. Providing a Personalized Experience for Every User, across Every Channel
Customer experience is a hot topic in 2016 and businesses more than ever need to adopt the strategy, and technology, needed to create an optimized experience for each of their supply channels. With a solid omnichannel strategy, businesses can optimize the buying experience around the departmental and individual needs of each channel.
3. Delivering on Time and Fast
It's essential to provide vendors with visibility, and a single view of products, inventory and order data at each point of the supply chain. By adopting an omnichannel solution, businesses can offer their vendors transparency across all channels. Real-time decision-making on things like inventory management, delivery tracking, pricing and sales allows for faster and more efficient fulfillment. "Seventy-eight percent of B2B buyers ranked next-day delivery as the most important purchasing driver when buying goods and services on behalf of their company," according to Forbes.com. B2B companies must continuously enhance fulfillment capabilities seamlessly across all channels.
4. Managing Complexity
Creating a good customer experience can become a headache when you consider all of the moving parts across your supply chain. A B2B e-commerce strategy, with omnichannel at its core, allows you to simplify the complexities of your supply chain. Agility-oriented e-commerce platforms create the ability to provide highly personalized user experiences that can be specifically tailored to each business' needs. Customer service portals can be easily adapted to meet the needs of each customer. And multiple brands under the same organization can feature completely different ordering sites with different experiences, all managed by the same administrative back end.
The result of personalized ordering experiences across multiple channels is simple. Your demand chain operates more efficiently for less cost, with less error and faster than ever before.
A strong omnichannel experience places companies above their competitors that have yet to implement this strategy. Act now to make the most of the technologies available to simplify the supply chain and create a more cohesive, transparent purchasing experience.
Companies in this article