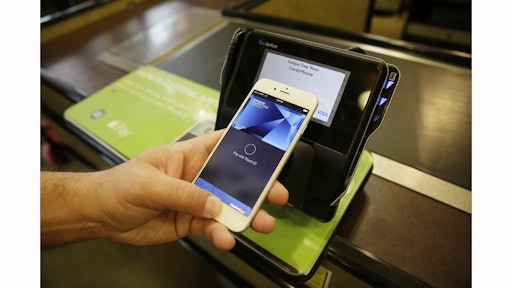 Feb. 24, 2016—U.S. retailers are racing to stay relevant in a rapidly changing shopping environment led by the growth of e-commerce, the ubiquity of mobile devices and the demanding expectations of consumers, according to PricewaterhouseCoopers' (PwC's) annual online shopper survey, Total Retail: The Race for Relevance. Based on a global survey of more than 23,000 online consumers, the report reveals the changing behaviors of consumers, driven by convenience, price, social media and brand trust.
In the U.S., Mobile Is Only a Part of the Purchase Journey
PwC's survey found that only 22 percent of American shoppers make a mobile purchase at least monthly, compared to 35 percent in emerging markets. Specifically in China, 66 percent of consumers say they shop online via their mobile at least once a month. Looking ahead, only 26 percent of U.S. shoppers say their mobile phones will become their main purchasing tool in the future. The reason why the U.S. lags behind other countries in mobile shopping adoption could be due to the fact that many emerging countries leapfrogged past computers directly to mobile phones.
Millennials Lead the Charge on Mobile Shopping
Millennials shop via mobile more than any other group. As the generation enters its prime consumer years, 40 percent of Millennials in PwC's survey said they buy products online monthly, while close to 30 percent shop online weekly. Additionally, more than a third of Millennials agree that their smartphones will become their main purchasing tool in the future. Already more than 80 percent use their mobile devices while shopping in store—vs. 55 percent of shoppers over 35—to access digital coupons, research products, check prices and pay for purchases. The I Want It Now generation is also willing to pay more for next-day delivery, sometimes up to four times more, far higher than older shoppers.
Brand Trust Is a Critical Driver in the Decision-Making Process
PwC's survey says brand trust is among the top three reasons consumers shop at their favorite retailers. There is a tremendous amount of trust built by leading brands and their offerings, and they are providing an overall experience that is much more important than just price alone. Consumers are looking for brand leaders to be trustworthy, authentic, reliable and visionary, and at the heart of the matter, digital commerce is about customer trust. As consumers demand a more seamless shopping experience, they trust their favorite brands to provide a friction-free experience across devices and channels.
Convenience Now Beats out Price
While affordability is indeed a major driver for shopping behavior, it's just part of the larger value story. When asked why they shop online, 58 percent of American consumers said it was for convenience, with 32 percent naming price. This is a shift from 2014, when more consumers went online to shop for lower prices (52 percent) than convenience (47 percent). In fact, in keeping with how much more value they place on convenience, U.S. shoppers ranked innovative delivery options high on the list of the key attributes of their favorite retailers, including crowdsourced last-mile delivery, free shipping and returns, delivery within hours of ordering a product, and click-and-collect options.
Social Media Is Just an Influencer, for Now
Buy buttons in the U.S. are growing in adoption, but are still fairly new as only 10 percent of survey respondents say they shop directly on social media platforms (a 6 percent increase from 2014). In emerging markets such as China, 27 percent of respondents say they purchase directly via a social media channel. In the U.S., social media is only an influencer at the moment, as more than two-thirds of respondents in PwC's survey said social media influences their online shopping behavior, ranking reviews and feedback their primary activity at 40 percent.
The Physical Store Still Matters—but Is Evolving
As retailers also work hard to get shoppers in the door, lifestyle shopping centers that combine entertainment, food and shopping are taking off, creating destinations for shoppers. Successful retailers are also investing heavily in their in-store technology as consumers demand a more exceptional in-store experience. When asked about the top three ways to make their in-store shopping experience better, shoppers chose: sales associates with deep product knowledge (40 percent), self-service checkout (33 percent), and the ability to check other store or online stock quickly (32 percent). Malls are also evolving to make the in-store experience more like being online, using technology to beam out a message or a coupon as a consumer approaches or passes by the shopping center.
Companies in this article