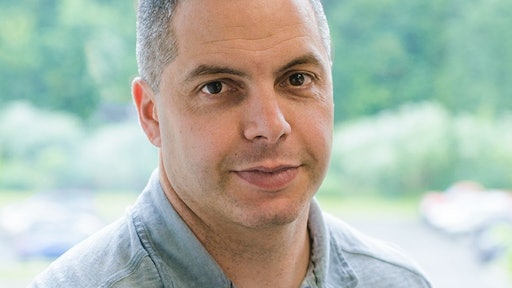 Technological advances in practically any field can have transformational effects on the retail industry. The completion of the First Transcontinental Railroad, for example, connected resources, producers and retailers to consumer markets across the country in a faster, more viable manner. The introduction of the automobile gave shoppers and manufacturers easy access to a wider range of stores and products. The advent of television rewrote the retail marketing playbook, introducing audiences to new brands and forcing smaller companies to vigorously defend their territories and protect their customer bases.
As significant as those major advances were for retailers and consumers, they almost seem quaint compared to the torrent of innovations brought on by the Information Age. Since the introduction of the first mass-market personal computers in 1977, famous tech brands, tiny startups and countless firms in between engaged in a perpetual race to scale down the size of computer devices while expanding their capabilities. Folks can now use Dick Tracy–style two-way watches, through which they can send out pictures, place orders and even share their heartbeats in just a few touches.
Consumers eagerly embraced these new technologies, adapting their behaviors to take full advantage of the various devices. Perhaps the most pertinent consumer trend for retailers, though, is their ever-increasing willingness to shop online. According to the Quarterly Retail e-Commerce Sales, Second Quarter 2015 report from the U.S. Department of Commerce, e-commerce retail sales in the U.S. increased at least 14 percent, year over year, in each of the last five quarters, regardless of the overall retail environment. The report also shows a steady, ongoing rise in e-commerce's share of total retail sales, which reached 7.2 percent in the latest quarter. (While 7.2 percent of an $83.9 billion quarterly spend may seem like a relative pittance, it's still $6 billion.)
e-Commerce spending is only going to rise in the coming years—in virtually every retail category, including some that may not seem natural areas for online shopping. Any mention of grocery shopping, for instance, likely conjures up images of a trip to a physical store, which offers certain advantages, e.g., the ability to choose the freshest fruits and vegetables. In a recent global survey by Nielsen, though, 25 percent of respondents said they already purchase at least some of their groceries online and have them delivered to their homes, and 55 percent said that they'd be willing to do so in the future.
Unfortunately, some retailers have yet to adjust to these evolving attitudes and behaviors. Among other things, they are slow to update their website functionality, and they rely too heavily on 20th Century marketing tactics, failing to take full advantage of the latest channels and platforms. Here are three tips that can help your retail business respond to the demands and expectations of today's consumers.
1. Cater to Mobile Shoppers
If you didn't do so already, make sure your website uses responsive web design (RWD) so it displays cleanly on smartphones and tablets, as well as personal computers (PCs) and laptops. RWD also ensures that your customers can make online purchases with you, regardless of how they arrive at your site. Shoppers are increasingly using their mobile devices to browse and research a wide range of products, even when they plan to buy those items in brick-and-mortar outlets.
In one 2015 survey, 45 percent of respondents said they used a mobile device to perform a shopping-related task, i.e., researching, reviewing, purchasing or sharing information about a product. In a PricewaterhouseCoopers (PwC) survey this spring that examined how people use their smartphones in retail settings, the results were even more illuminating:
49 percent used it to research products.
49 percent compared prices.
25 percent used an online coupon.
16 percent accessed their loyalty/rewards program.
13 percent scanned a quick-response (QR) code.
12 percent received a location-based offer.
12 percent used their phone to pay for their purchase.
These usage figures are sure to grow as consumers become more comfortable with the latest technologies. In addition to updating your website (and your apps), you need to continually engage with and market to your customers via Facebook, Twitter and other social media channels if you want to keep pace with their interests; otherwise, you risk being forgotten.
2. Offer Your Best Customers Easy Access to Savings
As the PwC survey shows, shoppers are using their mobile devices for a variety of purposes, but most of them are related to getting the best possible deal. Thanks to e-commerce, consumers now have innumerable places to shop, and they tend to gravitate toward those websites and stores where they consistently enjoy low prices and other savings opportunities. Retailers like Target, therefore, created apps that shoppers can use to find in-store savings, take advantage of both manufacturers' and Target coupons, and save right at the checkout just by displaying their mobile devices.
Depending on your size and business model, you may not be able to compete with other retailers, online or off, on the basis of price (or even app). However, you can use the data you have (and continue to gather) to identify your best customers, and target them with special deals and other offers. This helps ensure that they keep coming back to your site (and/or store) whenever they're in the market for what you sell.
One proven method for doing that is through a paid subscription program. Customers who join your program are essentially raising their hands to shop with you on a regular basis—they're voluntarily paying you in exchange for ongoing access to savings opportunities. As a result, they're much more likely to make repeated (and often larger) purchases with you in order to get the most out of their upfront investment.
3. Offer Shoppers Greater Convenience
Consumers are growing more and more accustomed to receiving quick, personal attention to their needs. Whether it's due to cause, effect or a little of both, there is a veritable tsunami of start-up concierge services recently. From home cleaners and personal chefs to in-home barbers, personal bodyguards and almost anything else, shoppers can now hire people to take care of practically any chore almost instantly, via the click of an app.
It's not just concierge services, either. Amazon is now offering a Dash button to all Prime members that lets them re-order consumable items and receive their orders in two days. Amazon, Google and a variety of other companies can deliver groceries to your door within two hours (or one, for a higher fee).
It's unlikely that you can transform your retail business into a 24/7/365 home delivery or concierge service, but finding ways to accommodate your customers' desire for speed and convenience can help you stay in step with this trend. If you have a physical store, for example, offering curbside pickup can accommodate their busy schedules. Crafting customer-friendly return policies—e.g., free in-store exchanges and/or free return shipping for online orders—shows them that you stand behind everything you sell and give them another reason to keep shopping with you.
The current wave of technological advances shows no sign of slowing any time soon. Indeed, if Moore's Law, which says that the processing power of computers essentially doubles every two years, holds true, coming innovations, including those for smartphones, could make online shopping even more convenient for consumers. This can be an exciting—and lucrative—opportunity for e-commerce retailers willing to embrace and adapt to the changes.