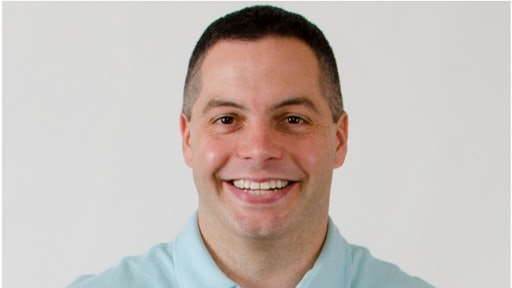 Jet.com received considerable publicity from the day that Marc Lore, its founder and CEO, disclosed that he was going to launch a start-up company. From reports about Lore's investment efforts, and articles on his funding goals to discussions of his motives, descriptions of his business model and, finally, analysis of the long-awaited debut and long-term objectives of the online subscription shopping program, Jet's media coverage was the envy of retailers and entrepreneurs everywhere.
Now that it's live, though, Jet faces the same challenge that every startup does at some point: Proving to its customers that it deserves their business. Jet's chosen audience is cost-conscious online shoppers—people who prioritize saving money over everything else, including free and/or fast delivery. As e-commerce continues to expand, that demographic group does too, of course, and those shoppers became the primary target of thousands of online retailers across the country and around the globe.
Jet, however, believes that its business model will help the company capture and retain a substantial, growing slice of that audience. The program uses a proprietary algorithm that finds savings by eliminating inefficiencies in the supply chain. Every time a member adds an item to or removes an item from the Jet shopping cart, the savings amount changes, depending, in part, on whether or not the order can be filled by a single participating retailer (and, better yet, in a single box). As members shop, they're also shown related items that they can add to their order to drive up their smart cart bonus.
Jet's value proposition to consumers is simple: prices up to 15 percent lower than shoppers can find anywhere else online. A Profitero price comparison on the day of Jet's launch found that the program generally lived up to its proposition, but not the exact letter of its promise. Looking at over 16,000 identical products available at Amazon.com, Walmart.com and Jet.com that day, the Profitero analysis revealed that Jet's prices were:
9 percent below Amazon's and 6 percent below Walmart's, overall.
12 percent lower than

Amazon's

and 10 percent lower than Walmart's in pet supplies.
11 percent lower than

Amazon's

and 7 percent lower than Walmart's in household products.
10 percent lower than

Amazon's

and 8 percent lower than Walmart's in baby products.
However, Profitero found that the higher an item's cost, the closer Jet's price was to those of Amazon and Walmart. The study also identified quite a few specific items, across all categories, for which Walmart's and Amazon's prices were below Jet's. The online retail space is highly competitive, of course; it would be unreasonable to expect Jet to offer lower prices on every single item than Amazon and Walmart do, given their sizes, reputations and resources.
Still, Jet has considerable resources of its own. It raised approximately $225 million pre-launch and Lore says he's in discussions with investors that could add another $200 million to Jet's coffers this year. If those talks bear fruit, it's estimated that the company's valuation would increase from $600 million to as much as $3 billion.
Jet isn't hoarding all that funding either; it planned to spend $100 million on marketing in its first year alone, but it's decided to increase that amount in an attempt to grow quickly. To become "economically viable" under its initial business model, according to Lore, Jet would need to scale up to 15 million members and $20 billion in revenue; it's unclear whether those new numbers still apply to Jet's new model.
Right now, though, Jet's in the nascent stage of member acquisition and early accounts of the program's performance are mixed. According to a recent report by Channel Advisor, Jet was the fourth-ranked retailer network for Channel Advisor merchants (in terms of gross merchandise value or GMV), outdoing Sears, Best Buy and other, more established third-party marketplaces. In fact, the GMV for the average Channel Advisor customer selling on Jet.com was twice that of Sears or Newegg. Jet members also had a repeat buyer rate at those customers of 23 percent, higher than eBay's rate of 17 percent and Amazon's rate of 11 percent.
That's good news for retailers and Jet, which will need a robust vendor network if it hopes to appeal to online shoppers. However, Jet made an unfortunate mistake early on, when it added links to retailers' sites from its affiliate section without first seeking their permission. Although such listings can drive up site traffic for those stores, over 100 brands, owned by at least 70 companies, including Amazon, Walmart, Target, Macy's, Gap and Home Depot, demanded that their links be taken down, for a variety of reasons:
Most (if not all) retailers prefer to negotiate the terms of affiliate marketing links.
Some of these retailers view Jet as a potential rival.
Some don't believe their customers should have to pay subscription fees to get external discounts when they can get free discounts on their own sites (and elsewhere).
Some believe that any discount or cash back devalues their brand, and more site traffic isn't an acceptable tradeoff.
Some don't believe the Jet shopping process offers retailers enough brand exposure.
Jet needs to build and sustain relationships with retailers and brands, and missteps like this don't help that process. Jet may very well need to correct the error on a case-by-case basis. In the meantime, program members will be unable to access savings at more than a few large, popular brands, further complicating Jet's efforts to deliver on its value proposition.
Jet has additional issues it needs to address, starting with perhaps the most critical one for any retail site: The user experience. As CEO Lore acknowledged, some members have difficulty discerning the actual price they'll pay—and how much money they'll save — when they're on Jet's product pages. Lore says Jet will keep tweaking those pages until it arrives at a solution. Jet may not have that much control over the other member-related issues, though, including:
Shipping times. Participating Jet vendors are wholly responsible for fulfilling the orders they receive from program subscribers. To date, their performance is up and down; one member, for instance, received an estimated delivery date of 11 days from one retailer. While Jet members presumably value low prices above all else, lengthy waits for orders are unlikely to satisfy even the most budget-conscious shopper. Jet must walk a fine line between pleasing its members and building a strong, diversified marketplace.
Limited choices. Jet needs to convince more brand-name stores to participate in the program if members are going to save on "literally every single product [they] want to buy online." (Relying on smaller retailers also increases the risk of stocking problems.) Its current inventory of 10 million items pales in comparison to other marketplaces;

Amazon,

for example, sells an estimated 300 million products and FreeShipping.com members have access to 100 million -plus items.
Cost and savings uncertainty. Members noted that Jet prices can change without warning, even in the checkout line. This may be partly attributable to the algorithm's real-time discount updates, but that doesn't account for all of the price hikes. Jet bills itself as retailer-friendly, allowing its merchants to create their own price breaks, which can also affect the purchase totals members ultimately see. If members don't receive the savings they expect every time they shop, they'll stop using the program.
It's far too soon to gauge Jet's long-term prospects. Marc Lore has a successful track record, and the company is sufficiently funded to spread the word about the program and drive continual improvements for years to come. However, it's embracing an unproven pricing model and taking on rivals—Amazon in particular—that are willing to do whatever it takes to beat its competition (as Lore well knows). Although Jet appears well-positioned to avoid the obstacles that most commonly cause startups to fail, predictions about how consumers will behave five years from now are unreliable at best.