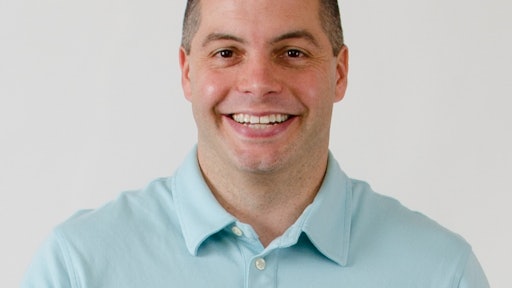 Walmart remains the world's biggest retailer. With over 11,000 stores in 28 countries, including more than 4,500 in the United States alone, it has a massive brick-and-mortar footprint. However, its overall growth rate was decreasing in recent years, due in no small part to the steady rise of e-commerce. While other business-to-consumer (B2C) companies are realizing substantial growth (Amazon in particular) by focusing like a laser on web-based sales and marketing opportunities, Walmart was slow to expand into the online retail space.
That's about to change. Last October, the company announced that it would "accelerate investments in e-commerce" while pulling back on its plans to build new stores. More recently, Walmart confirmed that it will soon begin testing an online subscription program named ShippingPass. The program was originally slated to launch in time for the 2014 holiday season, according to reports, but its debut was delayed by technical and other problems.
Walmart managed to keep ShippingPass under wraps for quite some time, but an inadvertent leak of the beta website disclosed a variety of details:
For $50 a year, ShippingPass subscribers will receive guaranteed, free, three-day shipping on an unlimited number of orders made via the Walmart site.
Guaranteed delivery within three days applies to about a million of the 7 million items Walmart sells online.
There will be no minimum purchase required to qualify for free shipping, but orders must be placed by noon to qualify for three-day delivery.
An as-yet-unknown number of items that aren't eligible for three-day shipping will still qualify for free shipping, with subscribers assured of receiving those purchases within four to six days.
Walmart will test the program in select cities to start. Those cities weren't announced, but a careful perusal of the test site revealed that customers who live in Alaska, Hawaii, Puerto Rico and other U.S. territories, as well as customers who use P.O. boxes for mail delivery, won't be eligible to join.
ShippingPass is clearly designed to help the brick-and-mortar giant better compete with Amazon for online shoppers. While the program shares two important features with Amazon Prime, it also differs in several respects, reflecting the disparate goals and approaches of the two companies.
The first similarity, obviously, is unlimited access to free (well, prepaid) expedited shipping. Free shipping, of course, remains the most successful deal-closer yet invented for direct-to-consumer pitches. Among an avalanche of research, studies show that:
It's two times more effective than a percentage-off discount offer in closing sales.
74 percent of shoppers consider free shipping the top factor for improving their online shopping experiences, well ahead of lower prices (50 percent) and same-day delivery (9 percent).
88 percent are more likely to shop online if they're offered free shipping.
Retailers large and small recognize the power of a free shipping offer, but most stores tend to save it for special sales and/or the holiday season. However, Target's decision in February to lower its free shipping threshold to orders of $25 or more may one day be seen as the start of a move, at least among the larger stores, to cater to online shoppers' free shipping desires. At the time, it was certainly seen as an attempt to compete with Amazon (a free shipping threshold of $35) and Walmart ($50) for unaffiliated shoppers, i.e., customers with no hard and fast allegiance to any store.
The second similarity that ShippingPass and Amazon Prime share is the paid subscription model, which aims to build stronger allegiances. As the 2013 Maritz Loyalty Report discovered, the average consumer has some sort of tie to over seven retailers via a loyalty program. Such programs drive shopping behavior; indeed, 57 percent of shoppers say they change the way they shop just so they can take advantage of their program rewards.
Many of those programs are free, though. As Walmart no doubt realizes, consumers who pay to join a retailer's loyalty program have a much greater incentive to shop with that retailer. The upfront annual fee essentially asks consumers to put some skin in the game, and once they do, subscribers will want to maximize the return on those investments, as the data shows.
A study by RBC, for instance, found that 40 percent of Prime members spent $200 or more at Amazon over a 90-day period, while only 13 percent of non-Prime Amazon customers spent that much during that period. When Sephora was testing its Flash program, which offers members free two-day shipping on any order, the online beauty retailer found that, overall, members of its test audience spent two times the amount spent by comparable, non-test audience members.
Given the success of such programs, and the fact that Amazon Prime continues to expand its membership base, it's easy to see why Walmart chose to follow Amazon's lead and test a paid subscription program that offers its online customers prepaid shipping. At the same time, Walmart and Amazon have different corporate outlooks and missions, so their loyalty offerings diverge from that point.
For starters, Amazon is still much more concerned about pleasing its customers and growing its revenue than it is about posting short-term profits. Its long-term goal is to be "The Everything Store," and its multiple products and services—from diapers, smartphones, and access to home services providers to original entertainment programming, corporate web services and more—across a vast range of categories all support that larger mission. The Prime program is one of the principal engines driving Amazon's efforts to integrate itself into the daily lives of virtually every consumer in the country, if not the world.
As such, Prime offers a variety of audiences (mothers, college students and the larger consumer demographic) a variety of services, including: prepaid two-day shipping, streaming video and music, unlimited cloud storage for photographs, a lending library, and, in certain markets, same-day (even one-hour) grocery deliveries, a Dash button that allows members to order refills of consumable goods instantly and more. The price of entry to consumers for all of this is just $99 a year, a fee that, as Amazon admits, doesn't even cover an average member's two-day shipping costs. Amazon can live with that, though, since it serves the company's purpose.
Walmart, on the other hand, historically focuses on quarterly earnings reports just as much as, if not more than, long-term growth. It remains one of the most profitable companies in the world; its 2014 revenues exceeded those of every other company in the Fortune 500, including Amazon (which ranked 29th). Nevertheless, it recognizes that it needs to expand and enhance its online presence if it wants to maintain its lofty status. Like Amazon, Walmart also made decisions that will cause short-term hits to its bottom line, but should pay off down the road, including a recent minimum-wage hike that should create a more stable, experienced workforce.
Instead of casting its net across the entire consumer population, though, Walmart caters primarily to bargain hunters. Its customers are traditionally cost-conscious shoppers looking for "always low prices." ShippingPass is, therefore, a no-frills program, available at half the cost of Prime and designed to give loyal customers easy access to the savings they want on the products they are accustomed to purchasing from the store. Walmart is banking on the notion that these consumers are less likely to be interested in the extras that Prime offers and will remain devoted to the retailer that served them so well before e-commerce came along.
As noted earlier, ShippingPass will be tested in certain, as-yet-undisclosed markets before it presumably rolls out nationwide. This phase is a vital part of the plan; it will help Walmart measure the program's viability in a number of areas. Three-day delivery, for example, offers Walmart an extra day, compared to Amazon, and its 4,540 stores across the country will certainly help the company fulfill its delivery promise. Still, shipping isn't free, and if consumer interest and orders multiply, Walmart may have to reconsider the $50 subscription fee and/or the various items eligible for either three-day shipping or free, slower delivery.
All the same, ShippingPass represents a significant step forward for Walmart's online retailing efforts—and probably not a moment too soon—from Walmart's perspective. Even the largest retailer on earth can't afford to overlook the e-commerce trend, let alone Amazon's growing dominance in that space. A paid subscription program that offers free shipping is a proven, effective way to appeal to loyal customers and new prospects alike. If Walmart can get it right—and it certainly has the resources and the motivation to do so—it could wage a credible battle for supremacy with the current king of the online world.