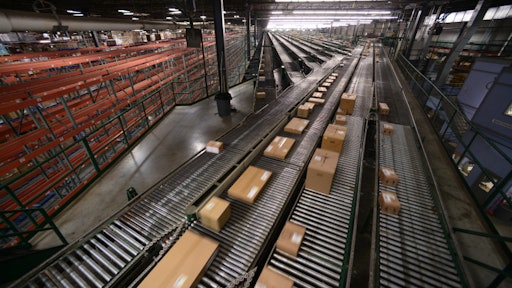 May 12, 2016—Wal-Mart Stores Inc. is testing a two-day shipping subscription service and building a regional delivery network as the world's biggest retailer tries to rival Amazon.com Inc.
As part of the project, Wal-Mart will rely on eight massive e-commerce warehouses around the country, the last of which will be built by year's end. It will also tap regional carriers to deliver more of its packages, say people familiar with the matter. That is a shift away from FedEx Corp., which handles the bulk of Wal-Mart's parcels.
Last year, Wal-Mart began experimenting with a three-day shipping service for members who pay $50 a year. The program called ShippingPass is similar to Prime, Amazon's $99-a-year service with free two-day shipping. Starting Thursday, ShippingPass members will get free two-day shipping for $49 a year, says a Wal-Mart spokesman. He declined to say how many people have signed up for the service, which is only available by invitation. Standard delivery on Walmart.com can take around a week.
To achieve the two-day shipping window and shorten delivery times generally, Wal-Mart is, in part, looking to regional delivery companies. These firms typically ship only within a handful of states, and charge rates often as much as a third lower than those by national carriers like FedEx and United Parcel Service Inc.
To read the full story, please click here.