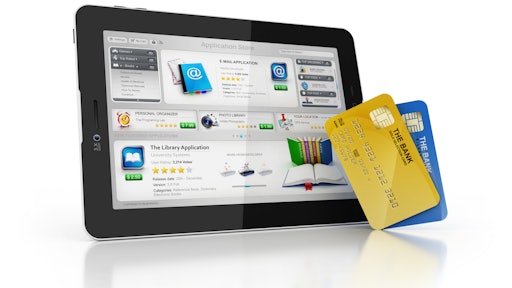 Slug: industry focus distribution
The growing adoption of eCommerce and mCommerce give today's consumers an unprecedented amount of information to make purchasing decisions, as well as new fulfillment options like "purchase online and pickup in store." Using smartphones and tablets, consumers can quickly make complex purchasing choices without speaking to a sales representative or setting foot in a retail storefront.
In this new paradigm, consumers believe they have more leverage over the purchasing process than in the past. Thanks to the Internet they can find multiple sources of the same product or identify alternatives, effectively putting price pressure on retail channels. Consumers want increased product selection, faster delivery, and better service... at a lower cost.
Conventional wisdom suggests that consumers can ask for faster or better or cheaper, but not all three. How low can prices go without sacrificing quality? Does this trend put the consumer-driven retail supply chain on a collision course with shoppers' ever-rising expectations? Or is it possible for distributors to offer retail customers "more for less?"
Our experience indicates that there is, indeed, room for improvement. A combination of supply chain network optimization, business process optimization, and IT investments can yield a supply chain that delivers goods faster through a greater number of channels.
Today's Omnichannel Retail Supply Chain
The most basic enabler of today's omnichannel retail capabilities is accurate, real-time data across the supply chain. This is the critical factor that determines how and when an item can be fulfilled. It also provides the best predictor of the cost of fulfillment to the supply chain and the price to the consumer.
To that end, supply chains (not just retailers) require integrated systems that expose inventory data and provide forecast visibility that extends from the point of purchase to the factory floor. Consumers don't care who makes it or how it is shipped: "Just tell me when it will be delivered or where I can pick it up!"
"Independent" (that is, nonintegrated) and inflexible channels and data systems are doomed in this context. Retailers and distributors must build new supply chains that can rapidly adapt to market conditions, including disruptive service enhancements like parcel drones and free two-day shipping. Analytics are key to planning for success and adjusting instantly and accurately to trading partner and customer demands.
Maximizing customer satisfaction means leveraging improved visibility into inventory and processes to ensure order accuracy and on-time shipment while meeting supply chain partners' information needs. Minimizing costs means minimizing "touches"—both human and electronic—on orders. These goals require technology that lets distributors optimize critical fulfillment processes, as well as space and labor in the warehouse, without adding to the burden of IT complexity.
Optimizing Omnichannel Fulfillment
To enable omnichannel capabilities, business processes must deliver efficient, integrated communication of commitments around materials purchasing, payment, and the direction of movement between points in the supply chain. To reduce the cost of meeting those commitments, systems must also enable efficient operational processes, especially:
Retailer communication: Commitments to purchase are often communicated through electronic data interchange (EDI). The first step is to integrate EDI with ERP (on both sides of the transaction) so that order data is accurately reflected and immediately exposed in those systems.
Picking/packing efficiency: The key to reducing warehouse costs per transaction is to reduce the labor associated with inventory movement. This requires Warehouse Management Systems (WMS) software that optimizes aggregate product movement in a warehouse or improves inventory conveyance from point A to point B.
Compliance: Whether it's serial and lot tracking, managing expiry, or logging transactional information, regulations continue to weigh on the supply chain. Efficient systems incorporate attribute data into the physical process in the most efficient manner possible.
Small parcel shipping: Shipping is becoming more complex with the introduction of DIM (dimensional) rating across the major carriers. Rather than incorporating shipping silos into outbound processes, efficient systems manage shipping data in the background, so shipping complexities don't burden outbound processes. This makes the shipping process transparent to users and eliminates bottlenecks during seasonal spikes.
The Blueprint for Success
Many small to mid-sized supply chain participants have stitched together point solutions that were adequate under retail distribution models. However, those solutions are buckling under the increased volume pressure that omnichannel models create.
Optimizing operational efficiencies requires an integrated supply chain execution (SCE) solution, which incorporates a WMS to drive multiple efficiencies and improve speed and accuracy in the distribution center.
For example, a configurable WMS is vital to managing and automating complex omnichannel order types; i.e., drop- shipping, direct-to-consumer, retail replenishment, and wholesale. A WMS can optimize omnichannel fulfillment by enabling distributors to:
Minimize product touches by predetermining carton size and aggregating items on order, or picking directly into shipping containers.
Ship efficiently with integrated rate selection and manifesting.
Minimize travel around the warehouse.
Utilize RF, voice or automated picking technology—increasing order accuracy and inventory visibility to near 100 percent.
Reduce out-of-stocks, accurately assign inventory to orders and optimize bin replenishments.
Maximize labor productivity while improving customer service metrics.
Streamline document interchange through integration across WMS, ERP and EDI.
Excel at drop-shipping.
Of course, accelerating time-to-value and maximizing ROI for a SCE solution takes not just adaptable software, but also aligning it with each distributor's unique workflows. The SCE vendor, in partnership with the distributor, can determine and implement best practices for system and warehouse configuration.
Your company needs to move quickly, manage more channels than ever, and keep up with consumers' demands of faster, better, and cheaper. This is no easy feat when competitiveness is at an all-time high and margins are razor-thin.
What does this mean for suppliers, manufacturers, distributors, and retailers? In many cases, the lines between each are fading. Whether or not your outfit manages one or all of these functions, it is increasingly important that your technology strategy is ready to face these evolving complexities to keep up with consumer behavior.

Carl Marin is Vice President of sales and marketing at HighJump. He has fulfilled many leadership roles for the company, including International and Domestic Sales, Channel Management, Marketing and Business Development.