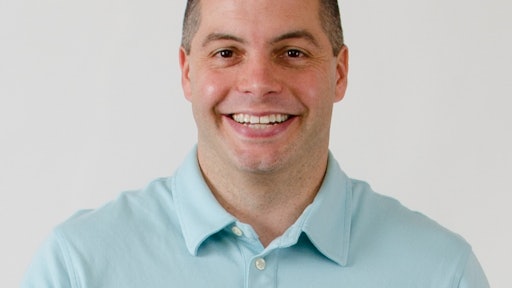 The recent debut of the Apple Watch opens up a new avenue in retailers' efforts to engage consumers. To be clear, the avenue is neither large, nor highly trafficked, at least so far. The screen face is about as small as a functional device can be, and per initial reports, just under a million people in the U.S. pre-ordered the watch during the initial, online-only roll-out. Still, together with the 6.8 million smartwatches that were purchased in 2014, the watch release offers retailers another channel through which to reach out and touch their customers.
Just as critically, the channel is almost always on (depending on battery life, sleepwear choices and aquatic interests). Unlike cellphones, which spend a lot of time in pockets or otherwise out of sight, smartwatches are literally attached to users at the wrist and the Apple Watch makes the most of that location. Its Taptic Engine generates customizable tactile sensations that alert wearers to new messages in real time. Glancing at your wrist is an easy, natural thing to do (especially for long-time watch wearers), so the vast majority of communications are surely going to reach the eyes of the intended audience.
Although the Apple Watch, and smartwatches in general, represent something of a niche market, that market is growing. By 2016, according to Gartner, smartwatches may account for 40 percent of all wrist-worn devices, including timepieces, fitness wristbands and other wearables. Given the crowded e-commerce and m-commerce landscape, you need to give your retail outlet every available edge and adding w-commerce to your suite of tools can offer you several competitive advantages.
Enhance the Shopping Experience
A few shoppers are likely to make purchases via the Apple Watch from day one and Amazon created an app that offers them the same 1-Click technology that its registered customers already use elsewhere. If and when shoppers go online to buy consumable goods in significant numbers, certain retailers need to figure out how to offer similar ease and convenience for regular, repeated purchases if they hope to survive.
That said, the Apple Watch is unlikely to become the preferred purchase vehicle for most consumers and/or products. The screen size isn't big enough to adequately compare item features side by side and users are unlikely to scroll through dozens, if not hundreds, of screens to review and research products in detail.
Creating an app that gives your customers more options and greater convenience, on the other hand, helps you improve their shopping experience. Target's Apple Watch app, for instance, offers wearers a more efficient in-store shopping trip by notifying them when they're close to items on their iPhone shopping lists. J.C. Penney's app lets shoppers search for out-of-stock items in other colors or sizes at four nearby locations—and offers step-by-step directions to the store that carries the requested item.
Build Closer Bonds with Your Customers
Thanks in good part to the growth in information technology, consumers now expect retailers to cater more than ever to their needs and interests. A well-designed smartwatch app, drawn on and feeding into your data collection efforts, can offer your customers easy access to the savings and information they want, forging stronger ties to your brand and helping shoppers foster long-term relationships with it.
Target adapted its mobile Cartwheel app for Apple Watch to ensure that regular customers have the same access to coupon deals that smartphone shoppers enjoy. Similarly, American Eagle Outfitters updated its mobile app, not just to help customers find nearby stores, but to give them 24/7/365 access to the AEO Rewards program. Members can swipe the watch at the register to apply program discounts to their orders instantly.
Your smartwatch app also offers you the opportunity to test messages, almost in real time, and (depending on your use of in-store beacons) a chance to track and monitor customers' behavior as they wander your aisles. As you design your app, make sure you keep your own data needs and interests in mind. The more you can learn about your customers, the more you can satisfy their shopping desires—and strengthen their brand loyalty.
Reach a More Affluent Audience
Apple Watch wearers may be a small subset of the U.S. consumer population, but they're a sought-after subset. Apple buyers are typically a little wealthier than the average shopper and they tend to be a little more tech-savvy. Apple is also pricing its watches to attract a wide range of consumers. Budget-conscious gadget fans may gravitate to the low-end Sport model, which sells for $349, but fashion-conscious consumers may be more interested in the Edition model, an 18-karat gold offering that goes for as much as $17,000, a price more commonly associated with luxury accessories than computer accessories.
With e-commerce growing much faster than brick-and-mortar sales, and w-commerce joining the e-commerce fold, these are the shoppers you want to reach. Regardless of what you sell, you can use your smartwatch app to develop and promote services that appeal to higher-end customers (among others). If you offer curbside pickup of online orders, for example, you can alert customers via the Apple Watch as soon as purchases are ready to go—or even let them schedule pick-up times via their watches. You can also notify online shoppers when their orders ship and send updates throughout the delivery process.
Watch Yourself
While the advent of the Apple Watch offers you a new marketing channel, it also represents somewhat uncharted territory for retailers and consumers alike. Watch wearers are probably much less likely than smartphone users to completely ignore messages, and they can be reached all day long and into the night.
If you want to keep this continual access channel open, though, you need to show common courtesy. Even habitual shoppers have lives outside of e-commerce, and if you infringe upon your customers' lives too often, you're likely to be cut off. Keep your messages on point, timely, relevant—and infrequent enough that they are considered welcome rather than nagging.
With the Apple Watch rolling out across the U.S. and abroad, you now have another platform through which to communicate to a desirable group of consumers. The early reviews agree that, so far, there's no killer app for the watch or smartwatches in general, but as the audience for the device expands in coming years, retailers will no doubt find a variety of ways to use it to satisfy these customers. To stay competitive, you should therefore develop a watch experience that, at the very least, offers your customers the same ease, convenience, and access to savings that they enjoy online and via your m-commerce apps. (If you happen to create a killer app along the way, so much the better.)