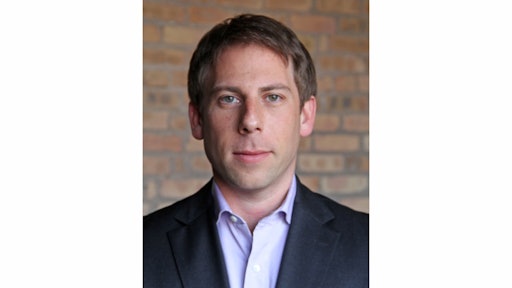 Change moves faster when we see it in the rearview mirror. In the present, global GDP is expected to grow up to three percent through 2015—growth that experts are calling tepid. But if you consider that global GDP approached $75 trillion in 2013, it's easy to see big impacts on the horizon for the logistics industry. It's a simple domino effect: the increase in capital will lead to increased consumerism and demand. Increased demand, combined with reduced trucking capacity and the ongoing driver shortage, then will continue to exacerbate the industry-wide gap in supply, ultimately driving up prices.
Third party logistics companies (3PLs) and shippers already are actively filling gaps in their own service offerings through mergers and acquisitions. Though it seems impossible to imagine in today's slow-moving transportation industry, it is my firm belief that, by 2020, the logistics marketplace will have gone from 1,500 traditional 3PLs to just 50 industry power players. To prepare for this imminent paradigm shift, supply chain executives must understand the underlying issues currently reinventing the logistics industry, and how to leverage these changes to their advantage.
Mergers and acquisitions will continue to define the 3PL landscape over the next five years. Far less labor-intensive than developing specialties from the ground up, M&A is helping the biggest players expand into high-margin, specialized freight, as well as niche markets that were previously too small for these firms and their overhead costs. When the fit is right, the smallest specialized shipping firms, many of which struggled with fluctuating demand, will thrive under a larger umbrella with greater resources. Thomson Reuters reported 329 merger deals in the first quarter of 2014 alone.
As the shift toward intermodal and other more cost-effective transportation modes continues, larger 3PL firms will inch and eventually accelerate ahead of the competition. Big 3PL firms with diverse carrier relationships and integrated capabilities—process reengineering, lean logistics and improvement methodologies, robust technologies and warehousing and distribution—will be one-stop-shops equipped to save customers money in all lines of business.
Technological Impacts
A constant theme in the information age, technology drives change as 3PLs look for ways to reduce costs and streamline processes. Cloud technology and subscription-based SaaS firms have made robust software, big data and analytics accessible to industry giants and smaller players alike. Technology companies are also entering the 3PL industry with the help of venture capital financing, and are exploring ways to drive innovation and automation across the industry.
Improved GPS mapping technologies already enable real-time routing to help avoid road traffic congestion and weather-related delays. Rail transportation's resurgence as an energy-efficient alternative to trucking has led the Association of American Railroads to invest billions in sensor-equipped cars that gather data, evaluate load integrity and enhance safety. And who hasn't heard about Google's driverless cars? What you might not know is that the company acquired a patent for an automated container-tracking system in 2012. And while Amazon's Prime Air service is not yet officially in operation, drone usage in transportation will be a reality in the near future, particularly for same-day delivery, smaller packages and short distances.
Going the Extra Mile
"Last mile" partnerships continue to gain prominence in the new 3PL landscape, expanding the market for delivering goods directly to end-consumers in their homes. Driven by the surge in e-commerce and consumers ever-increasing desire for instant gratification, last mile delivery is imperative for manufacturers, but it can be too costly and complex for suppliers to manage on their own. Outsourcing to 3PLs gives customers the flexible timing and specialization they need to make an impression on customers – services like overnight shipping, temperature control, deliveries weighing more than 150 pounds and assembling products or providing another service component.
Like it or not, last mile deliveries reflect on the product itself. An expensive, premium product should come with premium delivery. If it doesn't, the product's value fades in the eyes of the consumer. Outsourcing can generate significant savings because 3PLs spread costs over multiple customers and can offer transaction-based pricing to meet fluctuations in consumer demand. This is especially attractive to "long-tail" suppliers who make their living on a wide variety of small volume products.
Everything, Everywhere Distribution
Effective omni-channel distribution has become critical for success in today's retail marketplace. Digital technologies like smartphones, tablets and lightweight laptops have empowered consumers to shop anywhere, anytime, sending e-commerce skyrocketing with no end in sight. In 2013, U.S. online retailers accounted for eight percent of the country's total retail sales, with projections topping 11 percent by 2018. But with this dramatic growth comes the challenge of meeting customer's expectations for fast, cost-effective and seamless delivery. If they hope to make it to 2020, 3PLs must conquer these challenges by embracing technology, enabling inventory visibility across channels, offering diverse and customized solutions and anticipating trends and their impact on the supply chain.
Making the Cut
Let's say my predictions about industry consolidation are correct. What will the "Big 50" logistics players of 2020 be like? They'll be experts. They'll specialize. And they'll be brimming with resources. These exceptional firms will focus on emerging trends in supply chain and e-commerce, particularly omni-channel distribution and seamless integration with retailers, as well as cutting edge technologies. No matter the delivery modes and methods, technology-supported, collaborative business models will be a must for 3PLs and their customers. Choosing a forward-thinking supply chain partner who recognizes and invests in the future will lead to better service, faster deliveries and a leaner supply chain. And making solid choices now will benefit the entire industry. How? Pursuing excellence creates competition among 3PLs, spurring innovation and even more progress for all members of the supply chain and the market as a whole.
No one knows exactly what the future holds, but if we carefully analyze today's data and trends, we can begin to conceptualize and construct the future of the industry. Like any evolutionary process, adaptation is key. In order to survive and compete in the future, 3PLs need to anticipate customer, consumer and market changes, and then adapt processes and services to meet their needs. And if they're among the best, these forward-thinking 3PLs will help shape the competitive landscape ahead. So the real question is, of those 1,500 3PLs currently in business, who will be the revolutionary that ends the dominance of today's logistics provider and paves the way for the next generation?