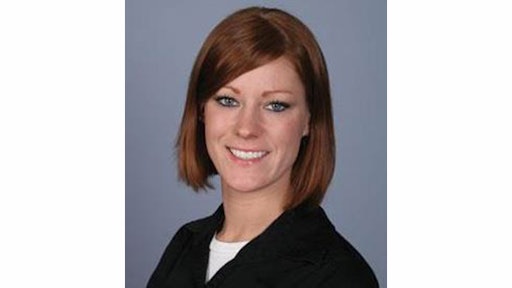 DSI Systems, Inc., a large distributor of satellite, consumer electronic equipment, furniture and appliances, experienced a growth spurt and needed help simplifying supply chain operations. Transportation Insight, a global third-party logistics (3PL) provider, helped DSI streamline, while preparing it for future growth.
Getting a Hold on Distribution
With 31 distribution centers (DCs), freight costs and logistics issues were a nightmare. According to Dave Seibert, the senior vice president of operations for DSI Systems, Inc., "As our product mix grew into more categories and a more diverse customer base, we needed to control costs in inventory, warehousing and logistics without sacrificing customer service. Transportation Insight worked with us to digest the data and determine the best locations for our regional DCs to accomplish all these things."
Transportation Insight analyzed DSI's distribution network and cut the number of its DCs down to seven, which were strategically located close to end-customers. The solution aimed to simplify logistics, especially considering the diversity of delivery options—to stores, to e-retailers and direct to consumers.
"Same-day shipping is a very important go-to-market strategy for DSI and quick delivery is a need our customers demand," Seibert said. "We can currently deliver within two business days to over 95 percent of the U.S. population base. A large portion of our customers actually receive next-day delivery at standard freight costs.
"Fewer regional DCs allow for less redundancy in inventory, especially slower moving items. Larger volume inbound to less regional DCs helps us buy in larger quantities and in full truckloads. This is a huge benefit to not only our purchasing staff, but to our vendors as well."
DSI's business began in 1984 with just one location in Des Moines, Iowa. Three decades later, there were locations covering the country from coast to coast. However, the new nationwide distribution network still allows DSI Systems to deliver dealer orders in a swift and efficient manner.
Logistics on Lockdown
"We needed to centralize our freight negotiations and have a better handle on the best carriers for the lanes we were shipping in. We also needed a good audit process, and centralized billing and payment process, in addition to reliable reporting to manage not only our costs, but also our entire logistics process," noted Seibert.
So, Transportation Insight implemented its bundled enterprise logistics solution, consisting of freight bill payment and auditing, transportation management, business intelligence, carrier sourcing and rate negotiation, invoice processing, information technology (IT) support and reporting, to create a strategic supply chain for DSI.
Because the company used small-package delivery carriers and shipped full truckloads, either to stores, directly to customers or to other e-retailers, Transportation Insight helped DSI with inventory control, negotiating freight rates with carriers, creating a dedicated fleet operation, implementing a transportation management system, integrating its order management system to improve visibility of pricing, real-time tracking of shipments, auditing bill payments (and in doing so found $84,000 in invoice errors), creating reports for better decision-making, and more. Now, according to Seibert, "We have access to nearly any data we can dream up. Some reports we receive automatically; others we can pull
on demand.
"We are able to do comparison rate shopping on each order in every lane for not only the best costs, but the best time to deliver as well. Transportation Insight's auditing process allows us to be comfortable that our agreements with the carriers are being adhered to. We also experienced a large reduction in processing costs in our payables department," said Seibert.
In summary, DSI benefited from:
A reduction in freight spend with decreased freight costs and an optimized supply chain network.
Millions in savings by reducing 31 DCs down to seven.
The redeployment of four people from its payment and auditing division.
Allowance of same-day shipments.
Companies in this article