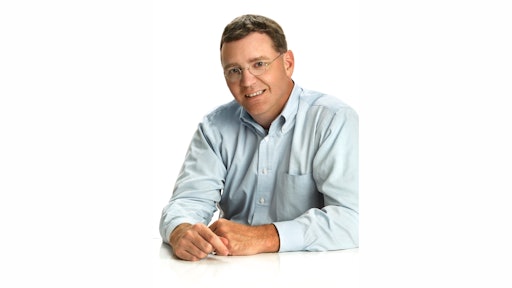 Without trade compliance, a global supply chain can't achieve operational excellence. Unexpected delays, fines and penalties associated with noncompliance can easily erase expected revenue gains from offshoring. Compliance is needed to deliver goods in a timely manner; maximize supply chain efficiencies; lower costs and increase revenues; decrease cycle times and lower inventory levels.
Global supply chains are more costly and complex than domestic, with more parties involved, longer lead times and higher transportation costs. According to the U.S. Department of Commerce, the average travel time for a container vessel from Asia to the United States is between two weeks and a month. Proper documentation, customs clearance, handling, and inland shipping can add 17 to 33 days to the total shipping time from most emerging market regions, and another 6 days once goods reach the United States.
Below are ways compliance can both positively and negatively affect supply chain management efficiency, time and cost.
Problems
Postponed Shipments
Countries around the globe now require companies to provide shipment information before the actual goods are shipped. Without it, shipments are delayed. In the United States, on the import side, there is the Importer Security Filing (ISF), or 10+2, which requires containerized cargo information be transmitted to Customs and Border Patrol (CBP) at least 24 hours before goods are loaded onto an ocean vessel. On the export side, many governments require that the export declaration be filed before the shipment can be made.
Thus, the faster a company files the record, the quicker the product will ship, increasing supply chain speed. On the flip side, if a company cannot provide the required paperwork for a shipment, the cargo cannot be loaded, resulting in supply chain delays.
Customs Delays
Customs agencies around the world are the gates that shipments - both export and import – need to get through. These gates are potential stopping points for the goods. If the information required to clear these gates is not available at the appropriate time, then the gate comes down and the supply chain stops.
Furthermore, while CBP does not normally charge for cargo examinations, there still may be costs involved for the importer. For example, if your cargo is selected for examination, it will generally be moved to a privately operated Central Examination Station (CES) and unloaded for the exam. As the importer, you will be billed for the storage, movement and loading/unloading of your freight. The cost of unloading and reloading your freight (called devanning) at the facility could cost several hundred dollars.
In the United States, Customs does not disclose its examination selection process as it would be a national security risk. However, most exams and delays are linked to missing, incomplete, or misleading information, including consignee or manufacturer, country of origin, item description and item value.
Fines and Penalties
The consequences of not complying with Customs regulations can be catastrophic. In the United States, failure to meet a customs requirement can result in monetary fines of up to $100,000 per violation, loss of trade privileges, seized merchandise and jail time. Ignorance of customs law is not a valid legal defense.
The specific fines and penalties vary in cost and severity depending upon whether or not the importer is found to be negligent, grossly negligent, or perpetuating actual fraud.
Of additional significance is once you have been found noncompliant you will be targeted for examinations of future shipments, causing further monetary costs and delivery delays.
Become a Trusted Trader
Many countries have programs whereby the importer is rated for their compliance performance. If a company has a high rating its goods will be inspected much less frequently than if it has a low rating. The United States has a self-certification program, the Importer Self Assessment (ISA). If you are new to importing/exporting, you should plan for your first few shipments to be examined until you have established a track record with Customs agencies.
Beyond compliance documentation and processes, being able to demonstrate to a Customs organization that a company has a secure supply chain lowers the chance of it having its goods inspected, thereby speeding up delivery times. Two examples are the Customs and Trade Partnership Against Terrorism (C-TPAT) in the United States and the Authorized Economic Operator (AEO) in the European Union.
Automate
If a company generates consistent and informative import and export documentation (such as the commercial invoice, packing list and shipper's letter of instructions), it reduces the likelihood of its goods being delayed at Customs.
A global, centralized global trade management (GTM) solution automates the creation of import and export documents, minimizing rekeying errors and enabling consistent, complete and auditable records and documentation, reducing the potential for inspections.
The benefits of an automated system include the ability to leverage a single view of product information throughout the supply chain, across the enterprise and with trading partners; ensure that products are classified correctly and comply with trade, regulatory and license requirements; screen all trade partners against restricted party lists from governments worldwide; calculate and compare total landed cost to and from multiple locations; manage critical supply chain issues and expedite resolution of issues or bottlenecks.
Utilize FTAs and Duty Deferral Schemes
Free trade agreements (FTAs), foreign trade zones and other duty deferral schemes can be a source of significant cost savings for importers, as well as speed delivery times.
A survey of over 300 respondents by Amber Road, World Trade, the International Compliance Professionals Association (ICPA), and Braumiller Schulz found that 50 percent of companies with 10 or more FTAs in their portfolios save over $10 million annually with them.
However, many companies forego these benefits because of the perceived effort to manually administer them. A solution that automates the supplier solicitation, qualification and certificate management processes for importers and exporters can streamline FTA processes while minimizing associated effort. Similarly, using automation to take a holistic, integrated approach to a company's FTZ operations can enable companies to lower importing costs, enhance inventory control and improve supply chain velocity.
In summary, a global supply chain must comply with global trade regulations to maximize efficiency, reduce costs, lower cycle times and generate profits. Without proper compliance, a company risks fines, penalties, increased cycle times, lower revenues and poor customer service levels.
Companies in this article