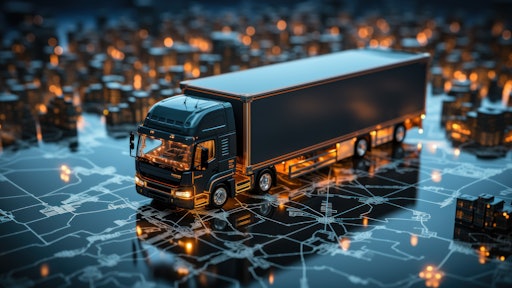 Neuroshock AdobeStock_621818696
In 2023, the industry experienced continued rebalancing following the economic surge driven by the pandemic and oversupply of capacity. This resulted in a shrinking and restrained market. Yet, the trend is expected to continue into Q4 and early 2024, so carriers should adjust their plans accordingly, according to new Motive research.
Key takeaways:
Climbing diesel prices are causing more financial stress for carriers.
Carrier exits and new carrier starts trended back downward after brief improvement in August, but driver retention since 2022 has improved.
Expect overall contraction of the market and relatively delayed restocking to continue through the holiday season and into early 2024.
Safety on the road becomes an increased concern for carriers around the holidays, especially on Dec. 23 when collisions can more than double.
In this economic climate, operational efficiency is one of the only things within a business's control.
Driver retention is one metric that has seen improvement, a 5% improvement from 2022-2023. Though overall churn remains a challenge, more drivers are staying put, particularly in industries like passenger transport, retail, and warehousing.
The number of carriers exiting the market increased in September, moving back toward the record highs seen in Q2. This indicates that the decreases last month were likely an anomaly vs. signs of a changing trend.
At the same time, new carrier starts saw a 10% drop, which also brought it back in line with Q2 and the overall decreases seen in 2023. When the market will return to a level aligned with demand relies on external factors like diesel price fluctuations and interest rates.
The number of drivers leaving their jobs each quarter went down by 5%, bringing it to 14.9%.
"If the holidays and early 2024 will bring continued lack of demand, cost volatility and market contractions, then operational efficiency will continue to be critical moving forward. Using technology and solutions that optimize fleet management, spend management, and safety will help carriers maximize their bottom lines, making them as profitable and productive as possible in the current environment," says Motive.