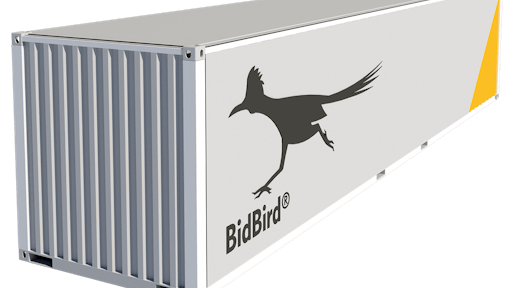 BidBird
BidBird developed a new series of I Freight Containers, which are aerodynamic, skinned containers that save 5.2% in fuel.
From BidBird:
Companies can lower emissions with this climate-conscious shipping solution.

Welding 26 ga Corten, or Strenx weathering steel sheets to the exterior sides of the container, will save 5.2% on diesel fuel by smoothing out the sides.

Companies can choose the color paint and add logo decals to the side.

Containers are made from weathering steel produced with hydro-electric power.