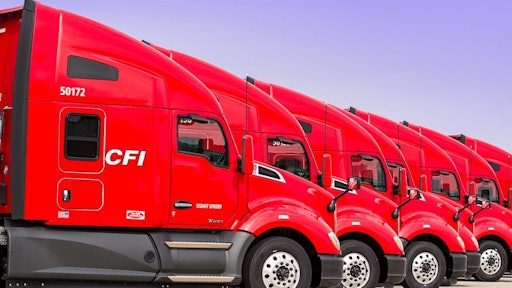 CFI Logistics Trucks
CFI Logistics and CFI Mexico announced plans to expand into a new facility in Laredo, Mexico, serving as the sales, operations and administrative center for CFI Logistics services in and out of Mexico.
"A majority of our customers have investments in business operations in the U.S. and Mexico, and they're growing," says Greg Orr, president of CFI. "With our current and projected growth and that of our customers seeking more services, it made sense to establish one convenient central office for our principal U.S. and Mexico logistics management and operations teams to optimize communications, operations planning and customer service."
This new dedicated facility is positioned to offer cross-border Mexico freight and logistics, including truckload and less-than-truckload services, truckload and intermodal freight brokerage, warehousing, inventory management, fulfillment and supply chain planning and engineering.
From CFI:
CFI maintains 12 facilities in Mexico, providing a wide range of in-country and cross-border logistics and freight transportation services.
The new, larger centralized office will accommodate anticipated workforce levels once stay-at-home restrictions are lifted and accommodate longer-term growth needs.

In 2020, CFI Mexico handled more than 90,000 cross-border shipments with Mexico with an additional 19,500 LTL shipments within Mexico, serving some of North America's leading commercial, industrial, manufacturing and retail businesses.