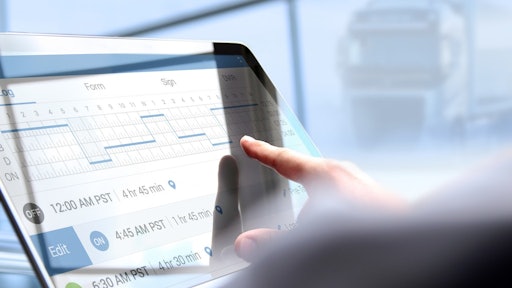 Saklakova
Google is the latest to get its hands on visibility technology in the supply chain, as it becomes an imperative part of the industry. The software giant's Cloud division penned a multi-year agreement with J.B. Hunt Transport Services to tap real-time data and expand the latter's platform that digitally connects shipments and available capacity. Technology and logistic are both growing at dramatic paces, making companies like Google and J.B. Hunt want to innovate.
Per J.B. Hunt:
Today's carriers rely on a patchwork of IT systems across supply chain, capacity utilization, pricing, and transportation execution.

J.B. Hunt's

360 platform aims to centralize data from across these different systems, helping reduce waste, friction and inefficiencies.
By leveraging

Google's

Data Cloud,

J.B. Hunt

360 will better predict outcomes, empower users, and make informed decisions. Using advanced artificial intelligence (AI) and machine learning (ML) tools from

Google

Cloud,

J.B. Hunt

will develop new services to digitally transform the shipping and logistics experience for shippers, carriers, and service providers.
Engineers and business leaders from both companies will focus on three transformational areas: Open cloud capabilities to create a sophisticated operating model, data science to drive efficiency and co-innovation to drive future solutions.
"The transportation and logistics industry is fundamental to the health and security of the global economy," says Thomas Kurian, CEO of Google Cloud, in a statement. "Our partnership with J.B. Hunt creates a unique opportunity to transform the shipping and logistics experience through the use of AI, ML, and other technologies to help businesses—and the logistics industry as a whole—innovate for the future."
To hear more about how the cloud is used in supply chains click here: