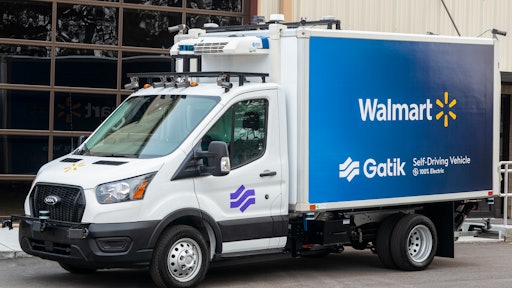 Gatik
Gatik developed what is said to be the industry's first electric autonomous box truck.
Designed with an all-electric powertrain, these new electric autonomous box trucks boast a range of 120 miles and can reach full charge in less than 1.5 hours, providing an energy-efficient autonomous solution to optimize freight movement on the middle mile.
"The B2B short-haul market is ideally suited to electric technology thanks to the route lengths involved. Trucks can charge while they're being loaded, enabling continuous service during operational hours," says Gautam Narang, CEO and co-founder of Gatik.
From Globe Newswire
These trucks are based on existing OEM vehicle chassis.

These vehicles include VIA Motor's advanced electric drive technology.

The updated vehicle architecture offers significant emissions reductions and savings on fuel and powertrain maintenance costs.