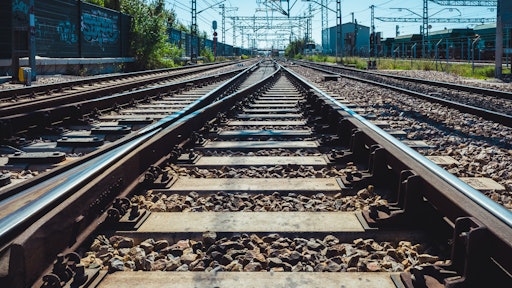 Joaquin Corbalan/adobe.stock.com
Chugging through our minds, rail has been all over the American media since early September 2022. Back then, the impending rail strike was feared to bring nearly 30% of the nation's freight to a halt. After government intervention and a lot of talk, the unions paused the strike only to bring it back to the table in November, when SMART Transportation Division, the union that represents roughly 28,000 rail conductors, voted to reject the contract deal brokered by the White House, and threatened to derail the shipment of goods ahead of peak holiday season.
The strike all but disappeared in December, after the senate passed a bill that forced unions to accept an agreement to update paid sick leave policy and answer the wants and needs of rail workers. Supply chains were spared and fears surrounding the movement of goods through rail were eased — until now, when rail has popped up yet again, in the form of safety mishaps, including one major derailment that has left a town in Ohio paralyzed.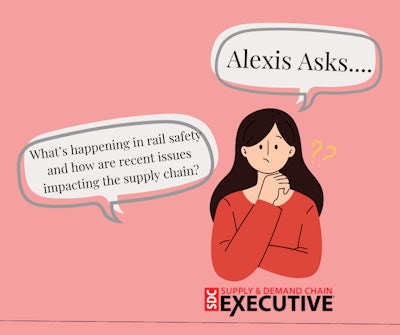 On February 3rd, a Norfolk Southern train carrying hazardous materials derailed in East Palestine, Ohio causing a spill of hazardous chemicals and ultimately displacing hundreds of residents. As worries mount about the impacts of these materials on water, air and soil in the area, attention is also turning to questions about why and how this incident happened, what can be done to prevent similar incidents in the future and how has this situation impacted the supply chain.
Although investigations are still underway, Federal investigators announced that a mechanical issue with a rail car axle was the culprit of the Norfolk Southern accident. Michael Graham, a board member of the National Transportation Safety Board, stated that the train crew received an alert about the mechanical defect "shortly before the derailment". According to the Federal Railroad Administration (FRA), the annual number of derailments was up only slightly in 2022 over the previous year, but the long-term trend remains downward across all regions in both absolute number of incidents and rates per train mile. So based on numbers, derailments are expected yearly, and this isn't a sign that incidents like these are on the rise.
As Dr. Richard Kilgore, instructor in online management and business admin program at Maryville University, says "like many random quality issues, it is possible but not statistically significant of any change in long term trends when a few incidents like this happen within weeks of each other. Obviously, the severity of the incident in Ohio was unusual and, in the news, more than the other 1,000+ that will occur in 2023, but it is really not indicative of any system failure." Of course, no system failure is acceptable — especially while carrying hazardous material — but overall, train shipments tend to be a safer method of transport, says Kilgore.
Though no major impacts on the supply chain have been reported from this event, Dr. Kilgore says there is always a possibility that the investigation of the incident could reveal some systematic flaws that cause additional inspection and possible slowdowns but, based on similar incidents, it's not expected. That's good news for shipping in rail. Still, safety worries amongst the public may bring about a heightened focus on train safety and subsequent changes in operation.
"The FRA's Office of Railroad Safety is responsible for the promotion and regulation of safety throughout the industry including the design and operation of hazardous material carriers. Since a highly publicized audit of inspection practices in 2016, there seems to be much improved enforcement of safety regulations and the industry has a large financial incentive to avoid catastrophic incidents like that in Ohio," says Dr. Kilgore. "There are always debates by parties about the cost/benefit of additional new technologies like electronically controlled pneumatic (ECP) brakes which could stop trains sooner when derailment occurs."
And what does this mean for the future? Incidents like these often stir up interest due to their headline story status that motivate lawmakers to call for stricter regulations and changes. If the cleanup is rapid and addressed with communication, and the community is compensated for damages to return life to a healthy, normal status, Dr. Kilgore agrees, it's unlikely that any long-term impacts will develop. "As long as the industry continues to maintain the overall safety improvement record it has experienced recently, it is unlikely to lead to a call for any radical changes in train shipments. Minor changes, like a maximum number of hazardous cars per train or reduction in speed limits in populated areas, will have little overall impact on a method of transportation that provides significant economic and safety benefits over trucking or pipeline alternatives."
While scary, rail accidents happen. As the world continues to, quite literally, put a lens to everything happening at any given moment through the use of social media and cell phones, it's easy to forget that statistics account for these as facts and, more often than not, train companies are prepared to investigate, evaluate and act to improve operations and mitigate future instances that might harm the supply chain or our livelihood as we know it.